User manual Fingerprint Scanner for Android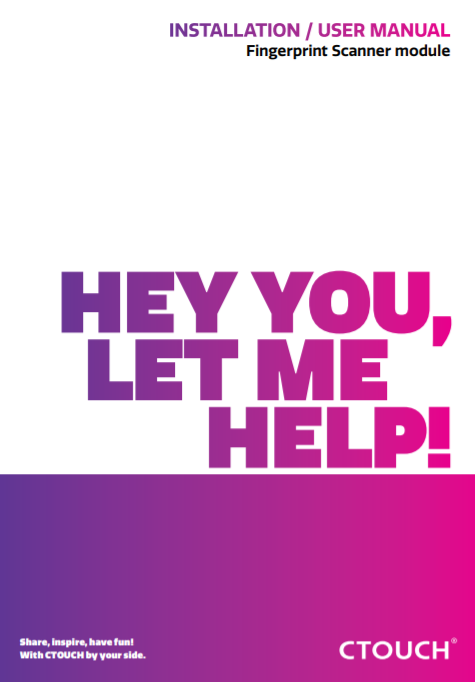 Notes:
You need the Fingerprint Scanner Module in order to use this function. This is not included in the Riva display, this is an accessory.
This function works on displays with firmware version 1004 and higher.

Please follow the steps of the Windows Hello installer to use the Fingerprint Scanner on your Windows device.