How to create a CTOUCH Sphere Account
In this tutorial we'll guide you through the creation of your CTOUCH Sphere account. CTOUCH Sphere is our cloud-based tool to manage CTOUCH displays remotely, accessible via https://sphere.ctouch.eu. CTOUCH Sphere is intended to be used by the IT department of educational institutions or businesses to manage their touchscreens remotely.
It is also possible for the dealer/reseller to manage their customers' touchscreens. Customers need to create an account and connect to their dealer's Sphere account in settings via a dealer code.
Important: for best use of CTOUCH Sphere, please use Microsoft Edge or Google Chrome.
1. Sign up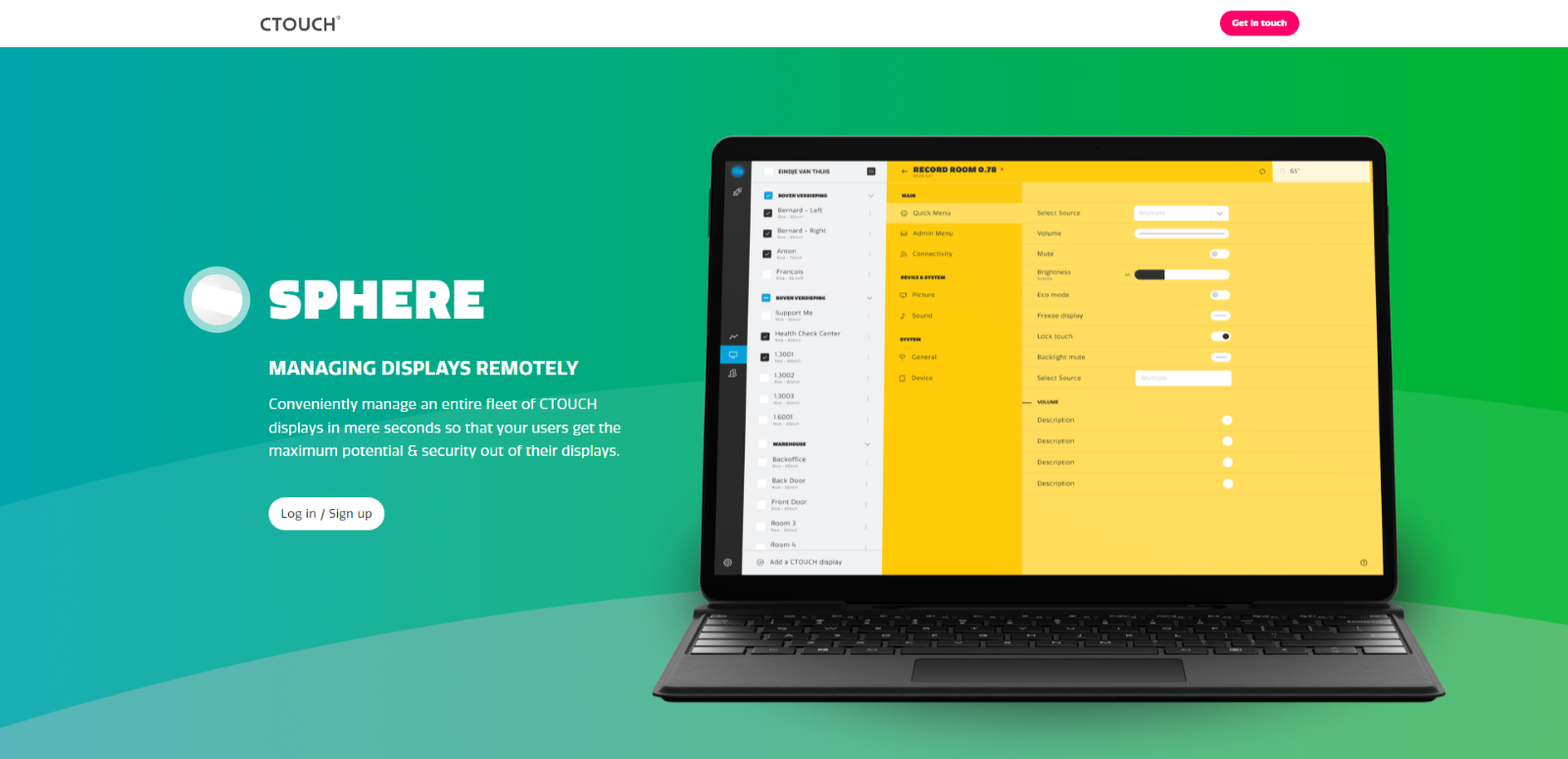 - Browse to https://sphere.ctouch.eu .
- Click the button "Log in / Sign up".
2. Enter your e-mail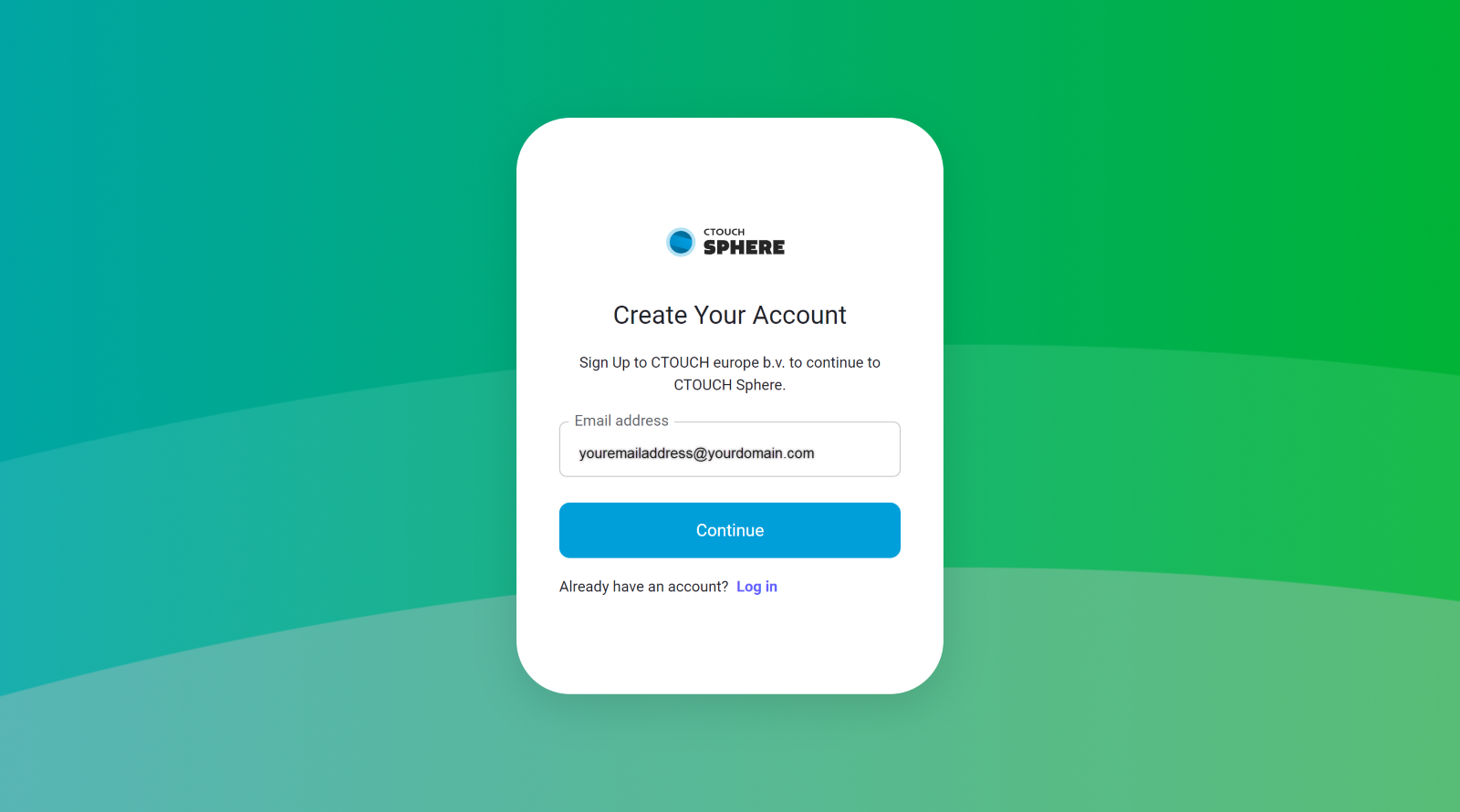 Enter your e-mail address and click the button "Continue".
3. Set your Password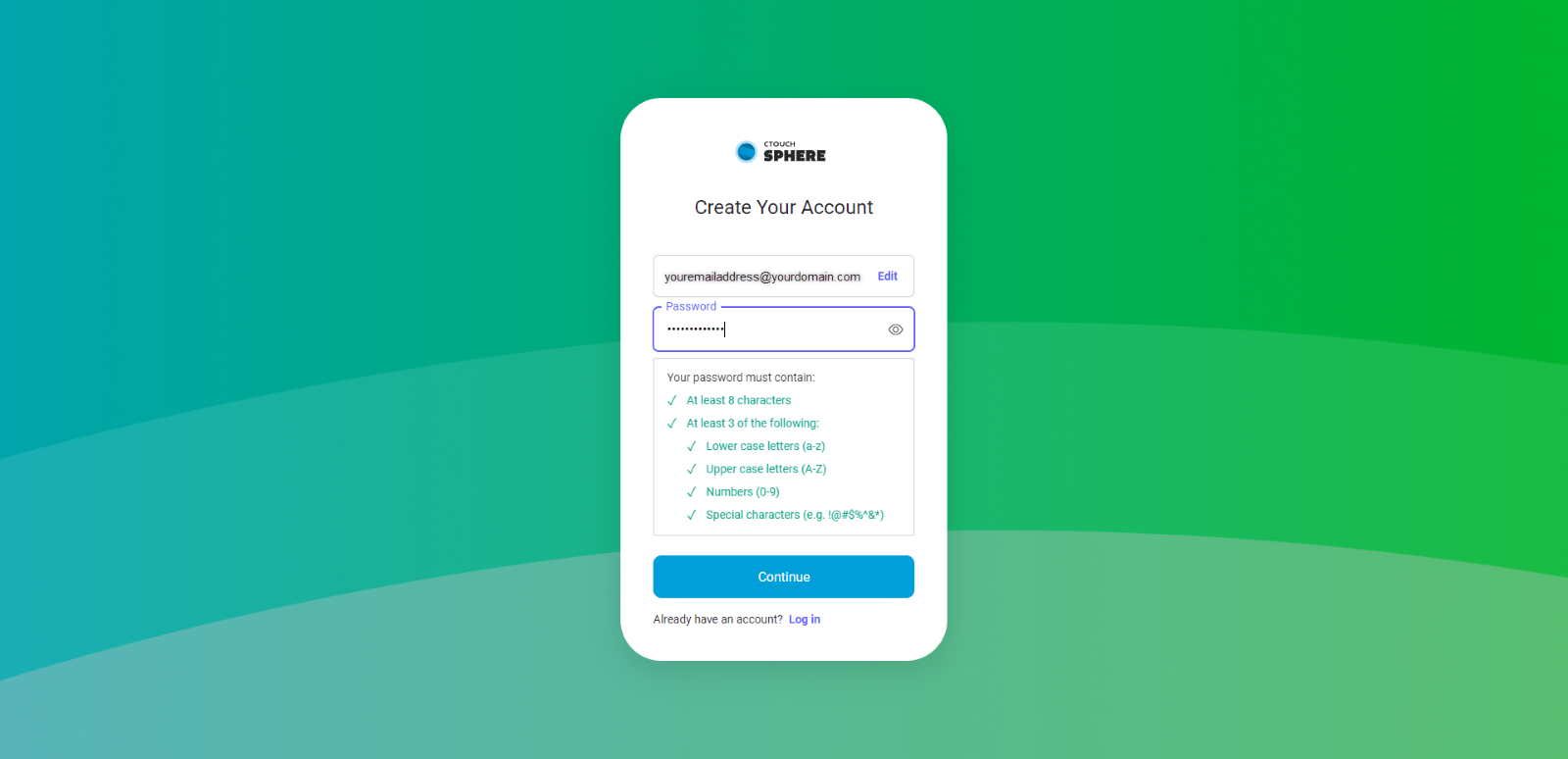 - Set the password you wish to use. Your password must meet several requirements, as shown.
- After choosing your password, click the button "Continue".
4. Verify your account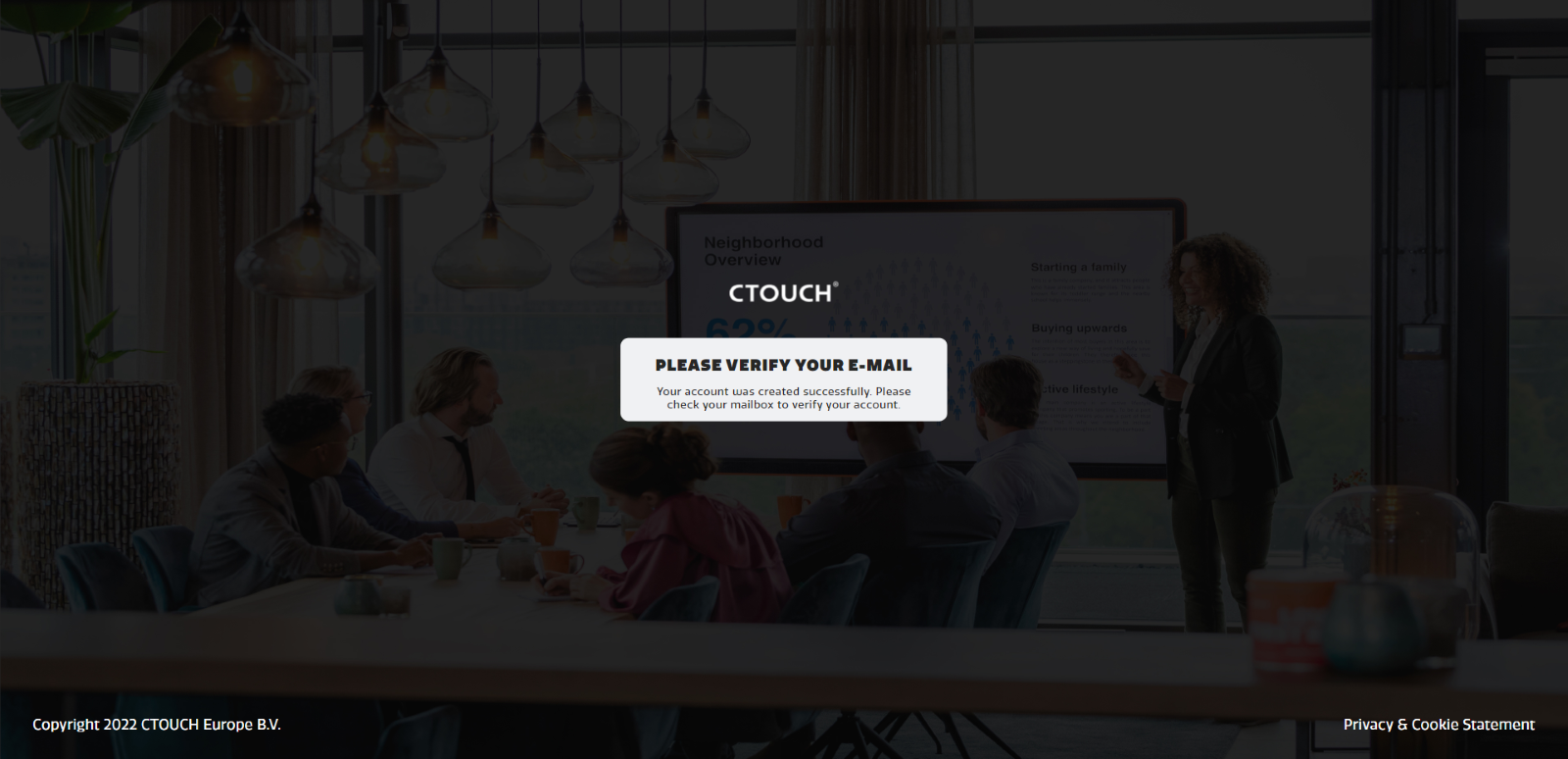 A verification e-mail has been sent to your entered e-mail address' inbox.
- Check your mailbox for a "CTOUCH Sphere – Verify your email" e-mail.
- Open the e-mail and click the link to verify your account.
5. Enter your company name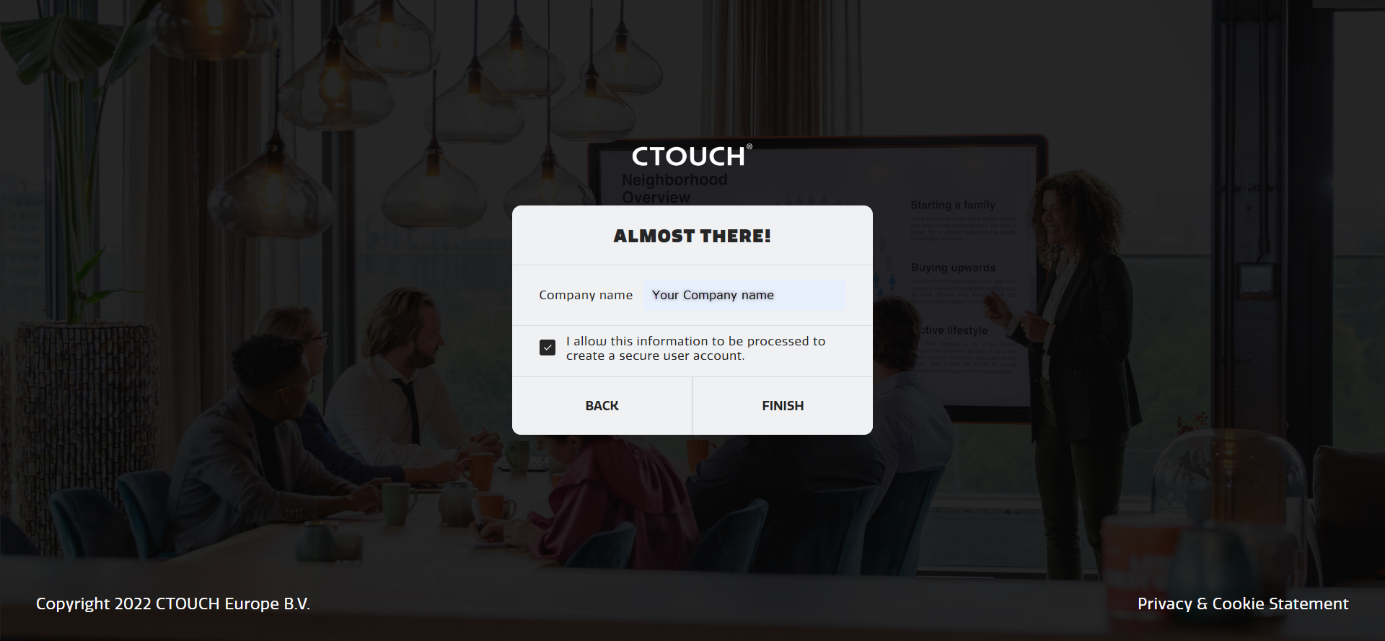 Please browse again to https://sphere.ctouch.eu and log in with your created credentials. A pop up will appear.
- Fill in your company name or school name
- Check the box to give permission for CTOUCH to process your information in a secure way.
6. For dealers/resellers: upgrading CTOUCH Sphere account
Are you a dealer/reseller? Please contact your CTOUCH account manager to upgrade your account to a dealer account.