Using Voila screen sharing from your Apple PC (MacOS)
In order to install the latest version on your mac, please follow the steps below
1. Download the latest version available from https://voila.kickle.app/ or use the browser version if you are not in the same network as your CTOUCH BRIX solution is located.
2. Run the .DWG installer file and replace Voila in case there is an old installation present already.
In case you get prompted with the message below. Press the OK button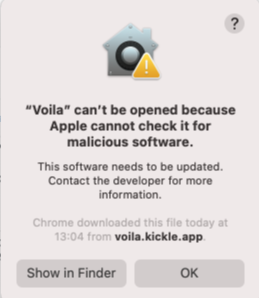 3. Open your Security and Privacy options. In the General Tab you will see that Voila was blocked. Click the Open Anyway button to proceed (if option is grey unlock this option by clicking the lock symbol en the bottom left corner and enter your password).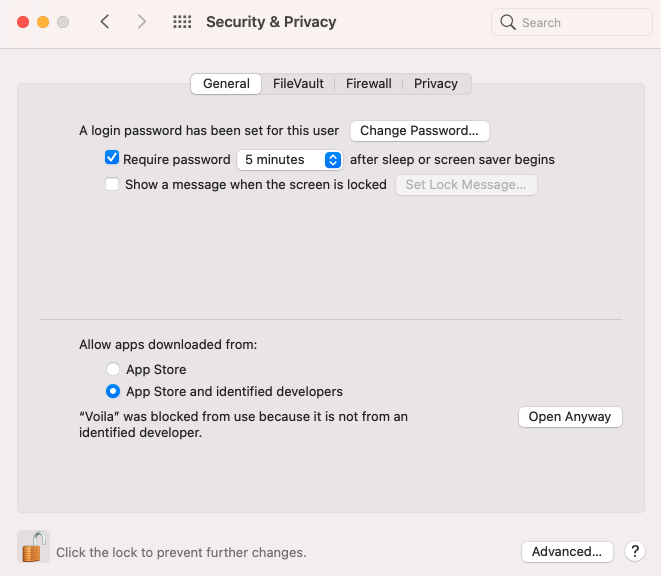 4. You will get prompted again to Open it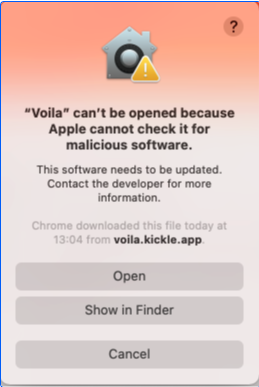 5. Et Voila! Start sharing your content from your Apple PC by entering the code that is provided on the CTOUCH screen. *(ensure your in the same network).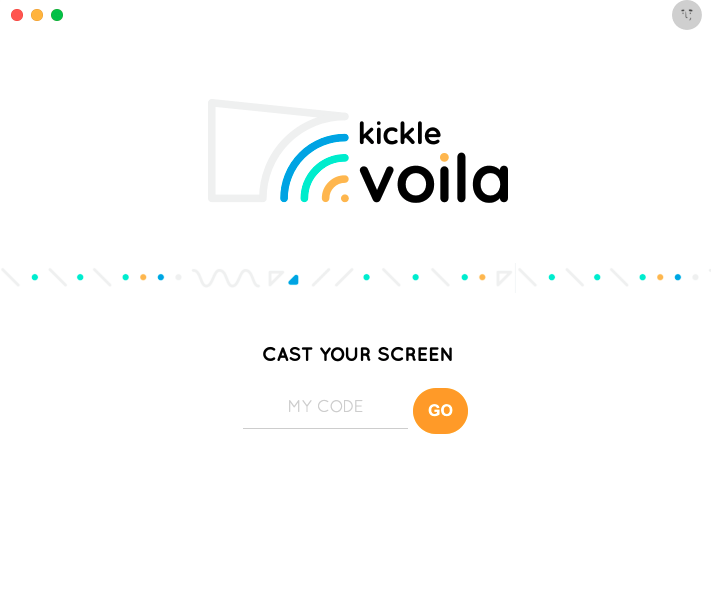 In case your Voila App is not working as desired check the port requirements below:
*(not required for the web version).
From

To

Protocol and port

Comments

Sender (PC)
voila.kickle.com
HTTPS (443)
Only needed for:

Chrome Extension.
Updates.

Sender (PC)
voila.kickle.com
HTTP (80)
Only needed for:

Chrome Extension.
Updates.

Sender (PC)
Kickle
TCP (5001)
Signalling
Sender (PC)
Kickle
UDP (5500-65535)*
Media