Downloaded file size is incorrect
If your RIVA's online Update (OTA) was interrupted for any reason, you might get stuck on this screen (percentage can be different of course).

Retry will often not succeed since the partial file is already on your screen and will prevent to continue with your OTA update.
Please Download the USB OTA file to proceed with this update by following the steps below
1. Unzip the downloaded firmware-file on your PC.
2. Place the firmware-file (update.zip) in the root of an USB-stick.
a. Make sure the USB-stick is FAT-32 formatted.
b. Make sure there is only one firmware-file on the USB-stick.
3. Insert the USB-device with the correct firmware-file in your display (port 5).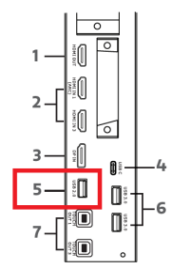 4. Press the CTOUCH home button to enter the float bar and select the Settings Menu: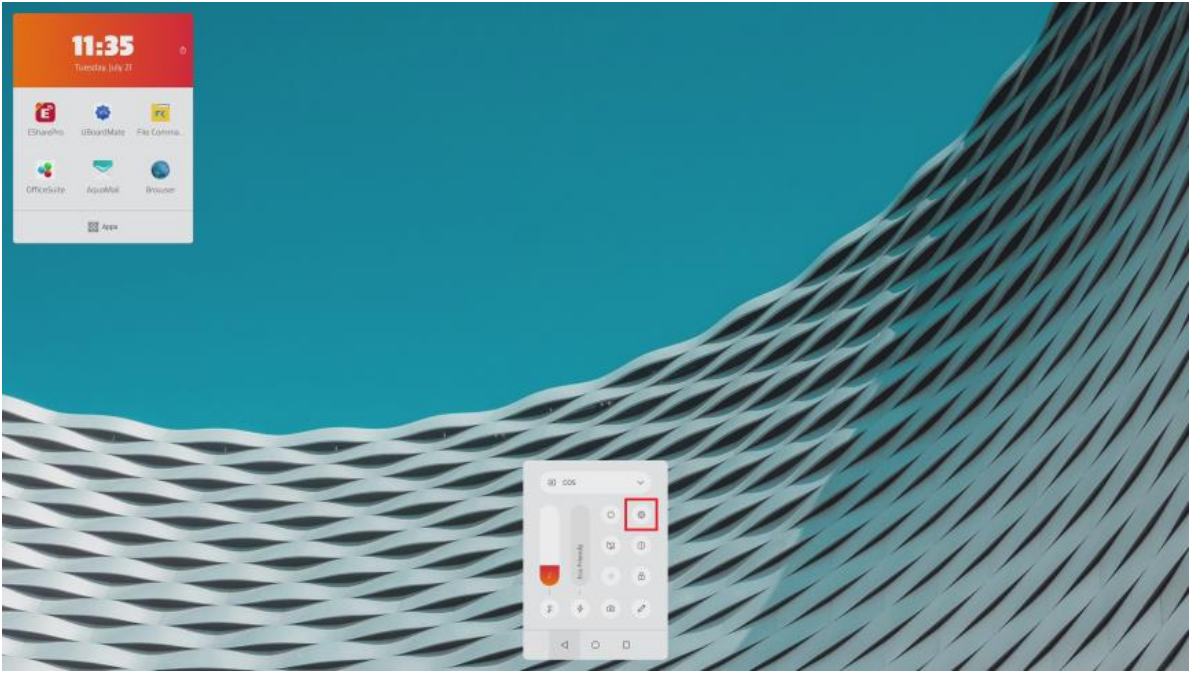 5. Select 'Device' followed by 'Local update'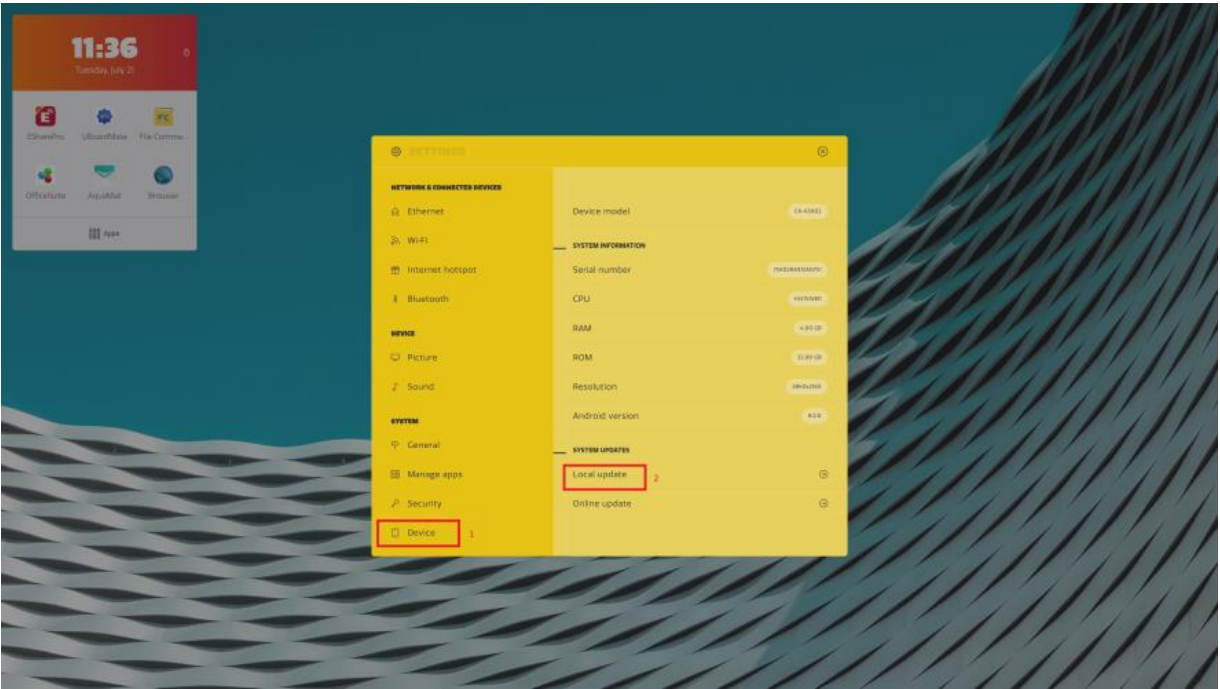 6. Select 'USB device':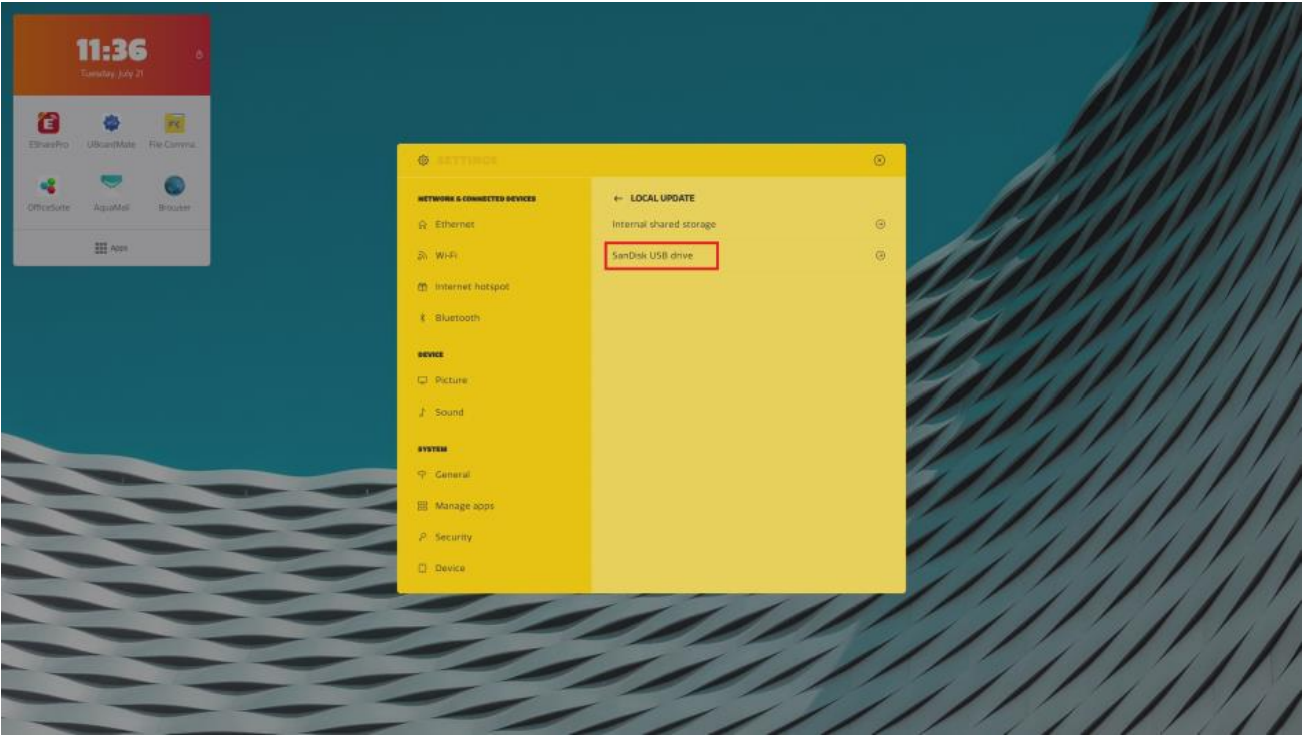 7. Select 'Ok':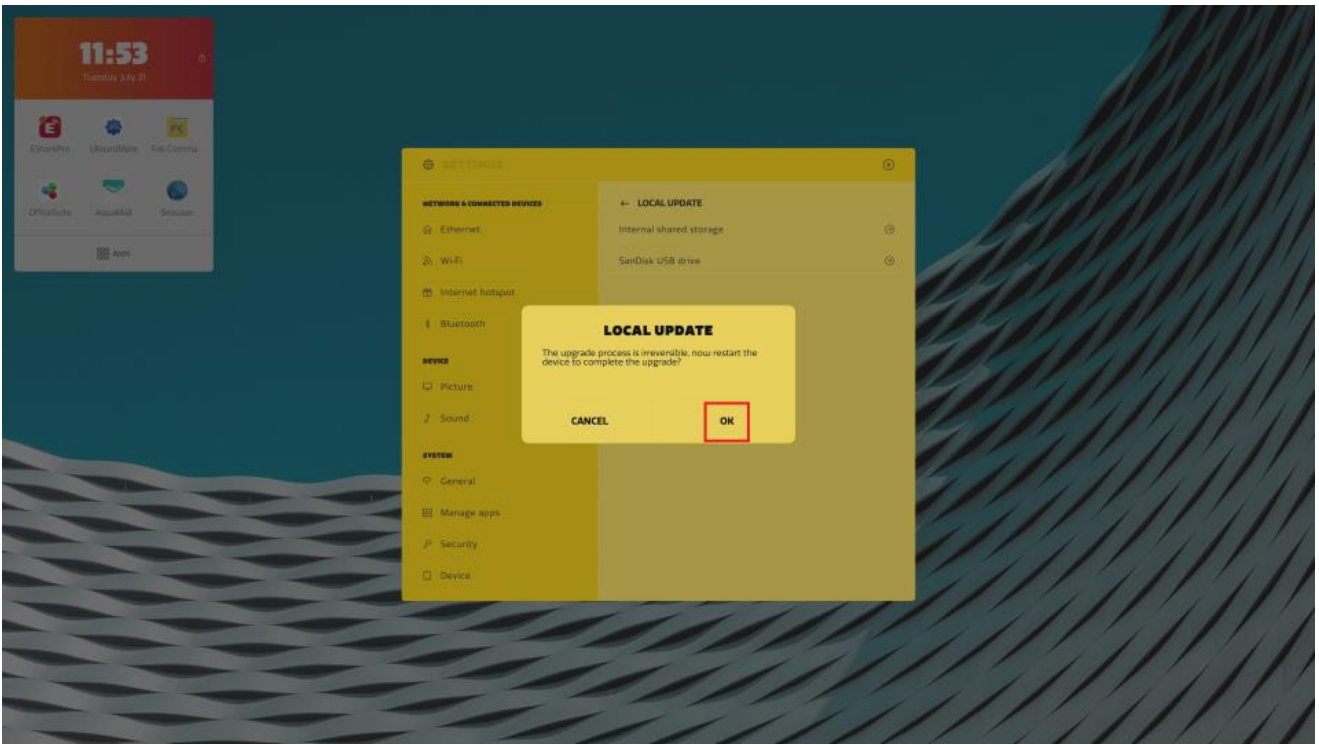 8. The upgrade will start and will show startup screen followed by de the progress circles (just wait until ready)
9. When ready, the display will show the home screen. Remove the USB-device from the display and the screen is up to date!