How to enable/disable USB?
USB functionality was set in the initial startup wizard (Security Level) during installation. In case you like to change the USB functionality (on/off/touch-only)
1. Enter Display Settings -> Admin (PIN code protected) .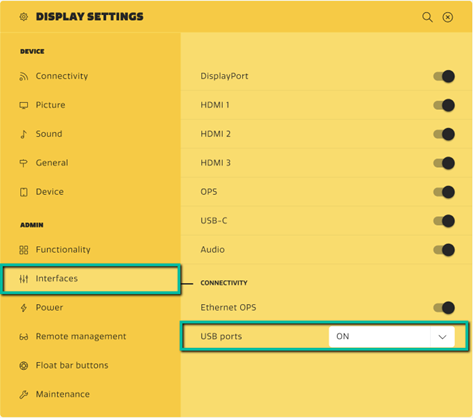 2. Select Interfaces -> USB ports to set the desired function for USB.