How to change the startup logo?
Besides changing your wallpaper it is also possible to give an extra personal touch to your Neo display by using a custom boot logo.
Please check Create a custom boot logo for more details about the file format criteria and 'how to make one yourself'.
1. Open the Display Settings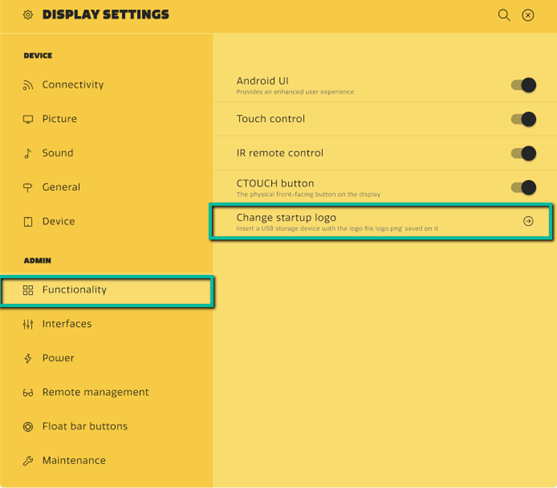 2. Select Functionality under the Admin menu (Password protected).
3. Insert a FAT32 formatted USB drive containing the logo.bmp file in the root in an USB 3.0 port*
4. Press Change startup logo in the Functionality menu
5. After rebooting the screen your logo will appear on startup
*NOTE that this won't work if USB ports are disabled/ used for 'Touch only'. Please see How to enable/disable USB? to enable them.