Updated driver for MacOS 12.3 or higher
In MacOS 12.3 Apple removed the support for Python 2 (programming language). For this reason we've released a new 'build' of UPPD 06.00.735 with build number 2389800
Since they are technically the same version number please check if you have the correct build via the steps below:
1. Click the UPPD icon

in your MacOS menu bar and select About
2. Here you will find the detailed information about the driver version and build.
3. Ensure that that the build version is 2389800 for macOS 12.3 or higher.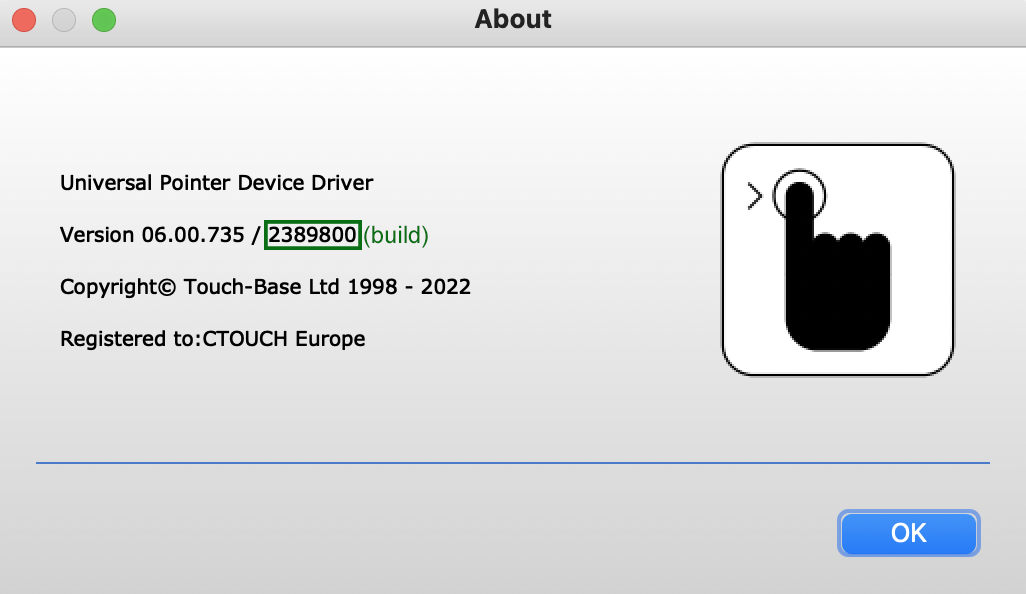 4. The previous
works perfectly with macOS X 10.10 ~ 12.2
5. For macOS 12.3 or higher use the download in this article: How to enable TOUCH on Mac devices