Install Windows 10 on OPS/ Easy Air PC
To reinstall Windows 10 from scratch, please download and run the Windows Media Creation Tool, and follow the instructions below (Requires an 8 GB USB flash drive).
01. Click Accept to proceed.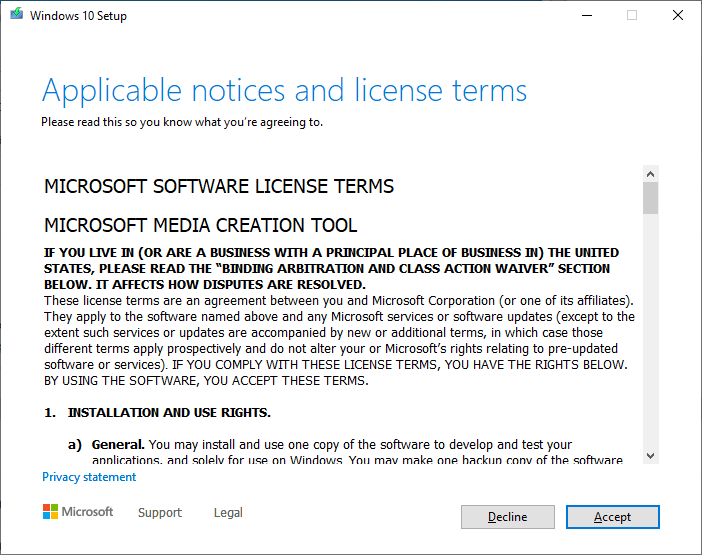 02. Windows Media Creation tool is preparing the setup. This can take several minutes.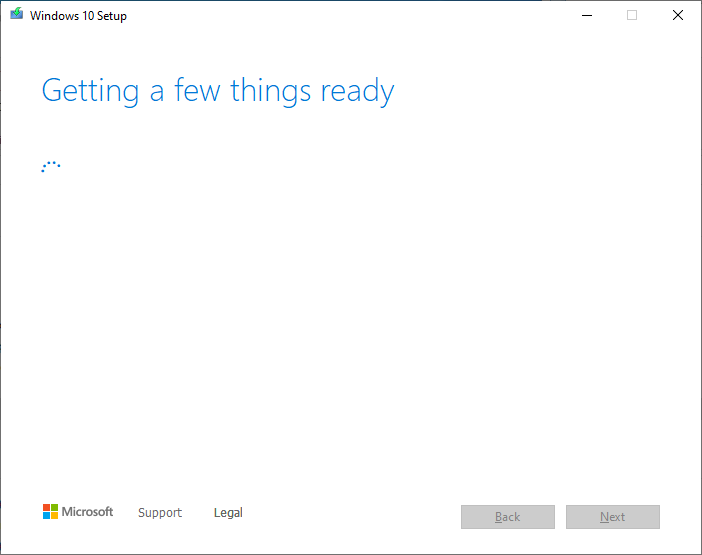 03. Choose the option to 'create installation media' and press Next to continue.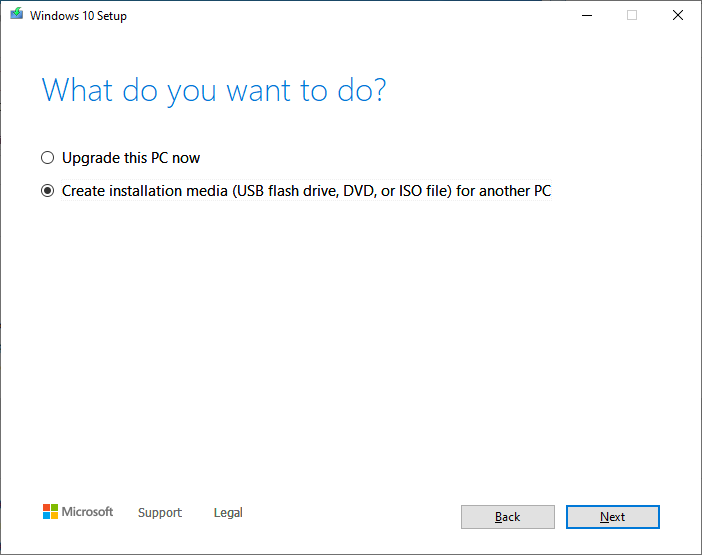 04. Choose Windows 10 edition and 64-bit architecture. Uncheck 'recommended options for this PC' if you want to change the Language settings from the drop down menu. Press Next to proceed.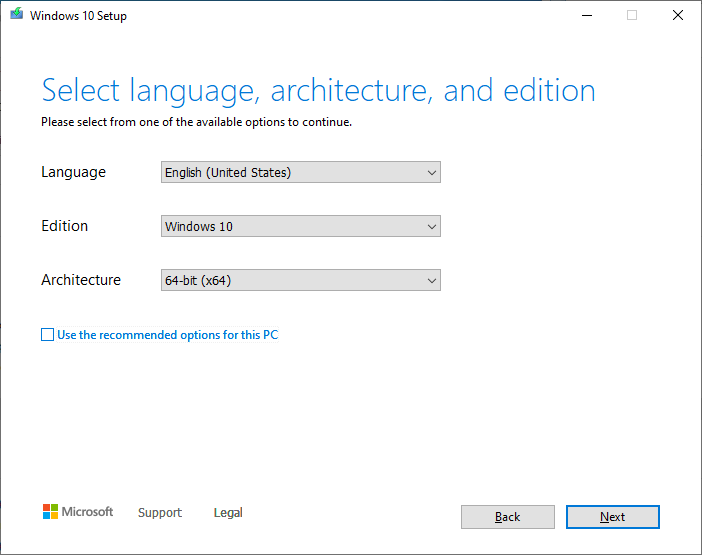 05. Choose the 'USB flash drive' option and press Next to continue.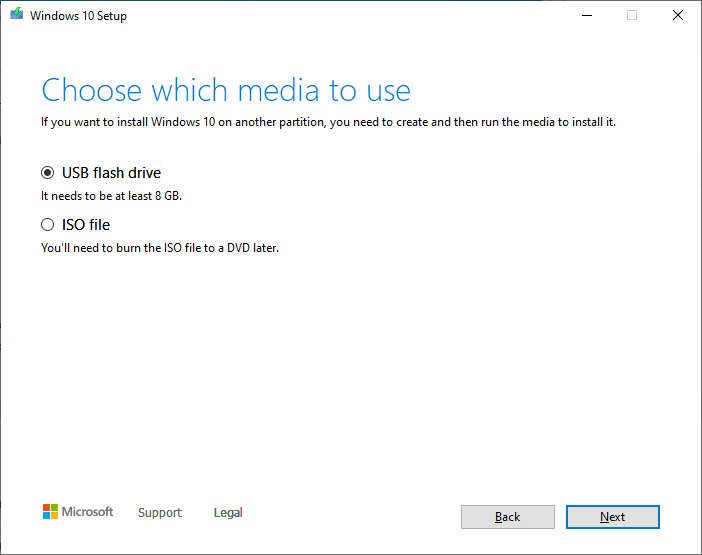 06. Insert an USB flash drive that is at least 8 Gigabyte in size. WARNING! All files on USB drive will be deleted. Press Next to proceed.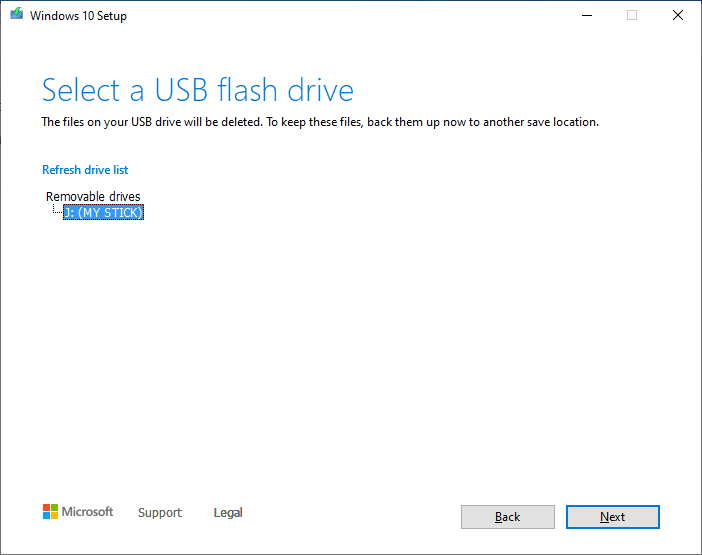 07. Downloading the installation files. Progress will be depending on your download speed. File size will be over 4 Gigabyte in total.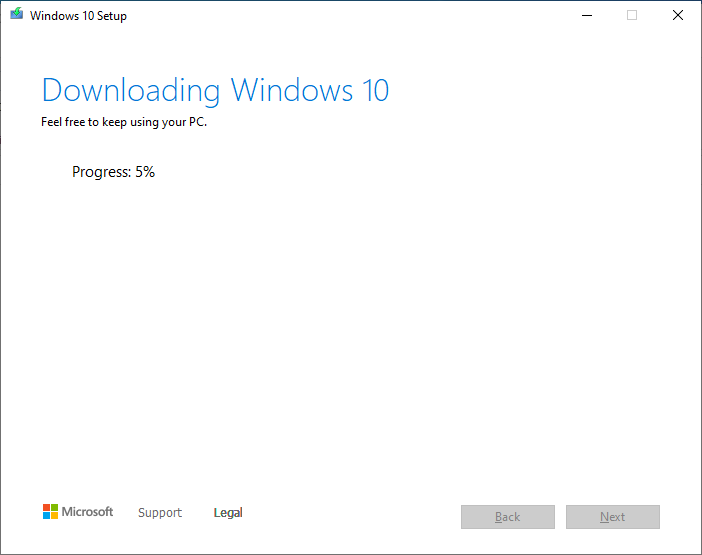 08. When everything is downloaded and copied to your USB drive you can press Finish. The tool will clean the temporary stored files and exit.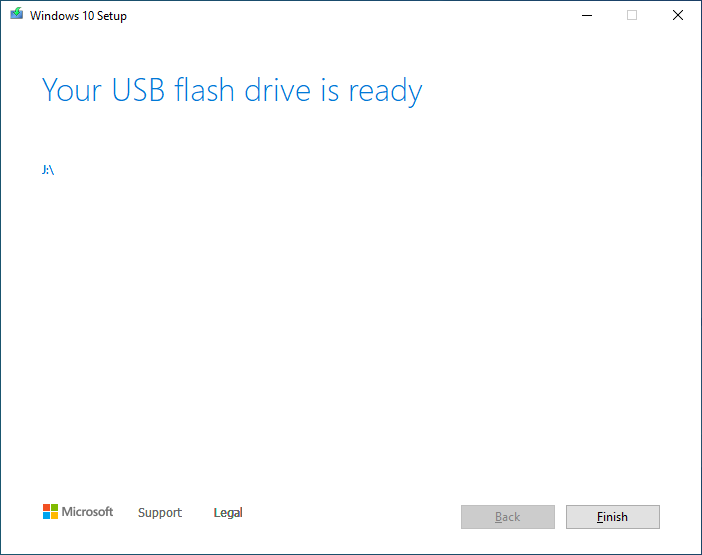 09. Safely remove the USB stick from your computer and insert it into the OPS PC. Keep F11 function key pressed while booting the OPS.
10. From the Boot menu choose UEFI ESD-USB and press enter. The automated Windows installation will be started now. If for some reason Windows is not able to find all drivers itself please use the drivers in corresponding articles:
If your OPS serial number starts with i5C011N/ i5N011N use Drivers CTOUCH OPS (10th Generation)
If your OPS serial number starts with OPSI5/ OPSi7/ I7OPS/ I5OPS use Windows 10 drivers OPS i5, i7
If you Serial number starts with I3PC8G/I5PC8G/I7PC8G use Easy Air PC Drivers Windows 7, 8.1 & 10