How does Human Presence Detection work?
The Canvas has a build in human presence detection.

The human presence detection in this screen works via the microphone. If it picks up sound the screen will switch back to the active screen. To turn on this option you need to go to the settings menu (via the remote or the quick menu) and turn on the microphone in the sound options.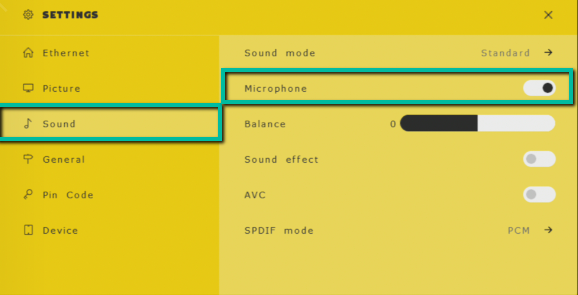 Please note that this option turns on and off the human presence detection. It does not turn the microphone on and off. The microphone is by default on "on" and cannot be turned off.

The human presence detection only works when the screen is in backlight mute. So if the screen is in the backlight mute mode and it detects sound via the microphone, it will come out of the backlight mute.