Why is there no MirrorOP activation keycard in my Laser Nova accessory kit?
In earlier versions of the Laser Nova firmware it was necessary to activate the MirrorOP Unlimited Streaming License on its first use.
Since MirrorOp version 1.0.0.5 the registration procedure is made even easier than before. Please follow the steps below:
1. Touch the [Gear] symbol at the bottom right of your CTOUCH display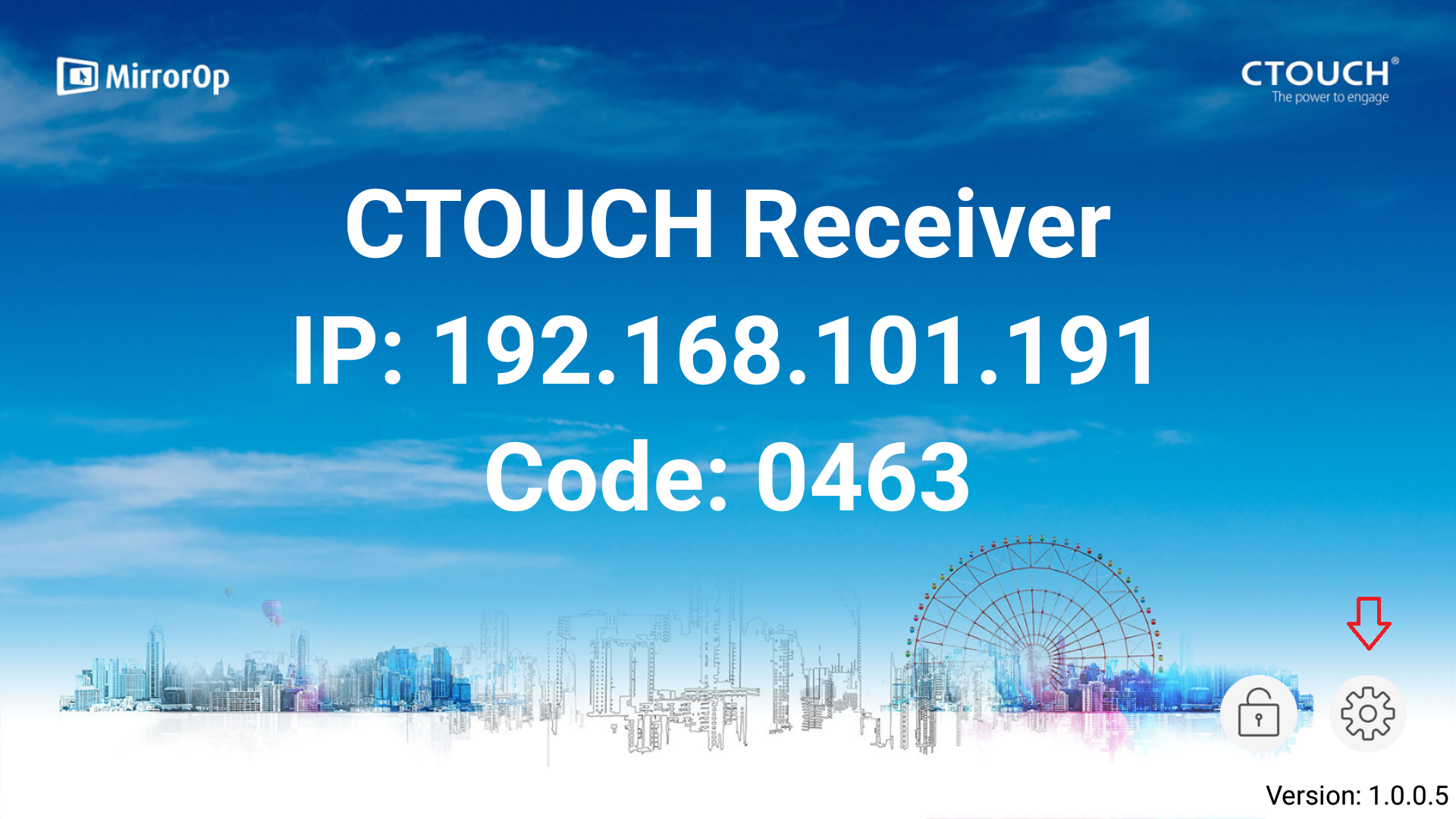 2. Select [Register]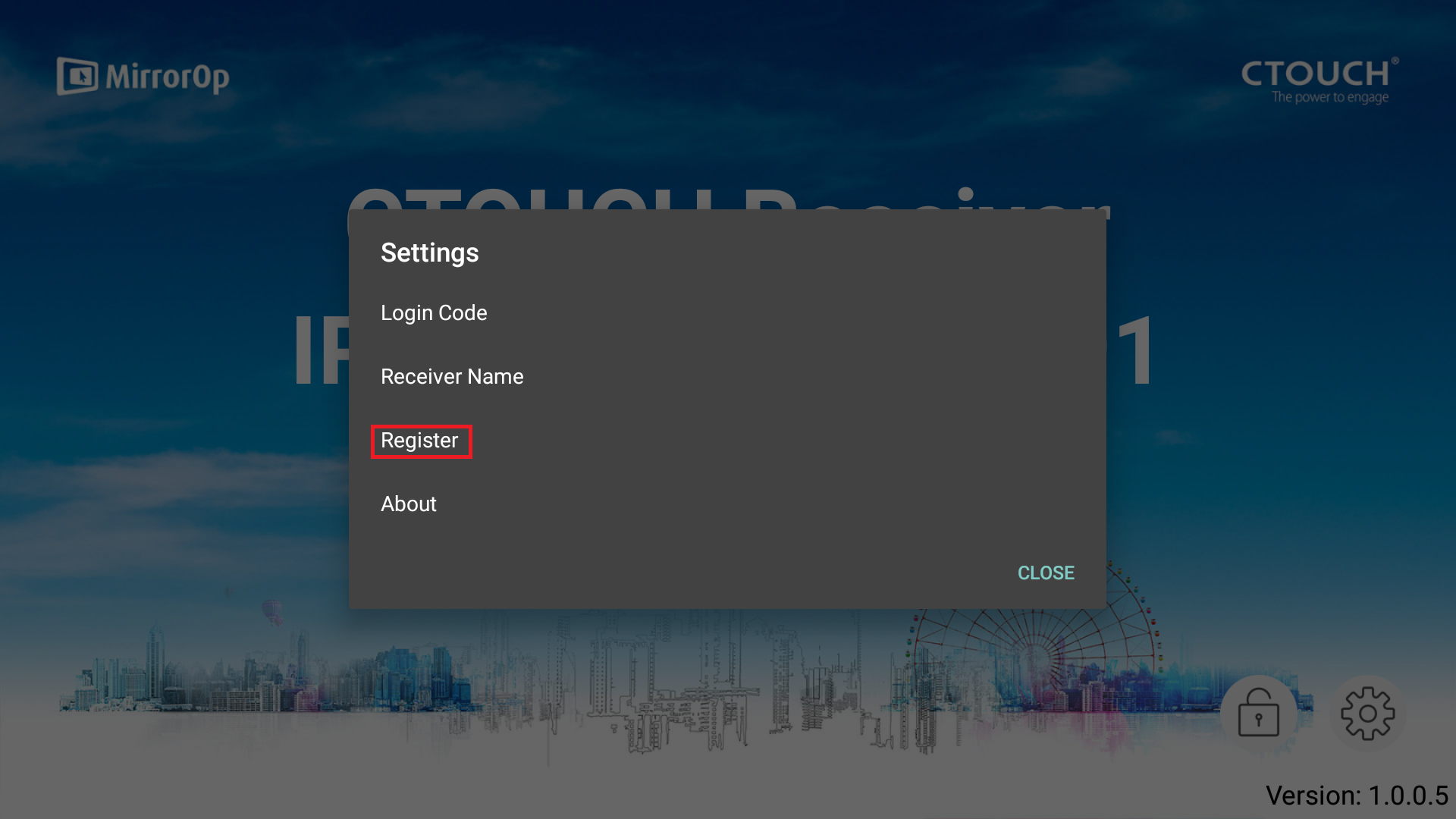 3. Check the Activate MirrorOp License by tapping it en touch the [Next] button to proceed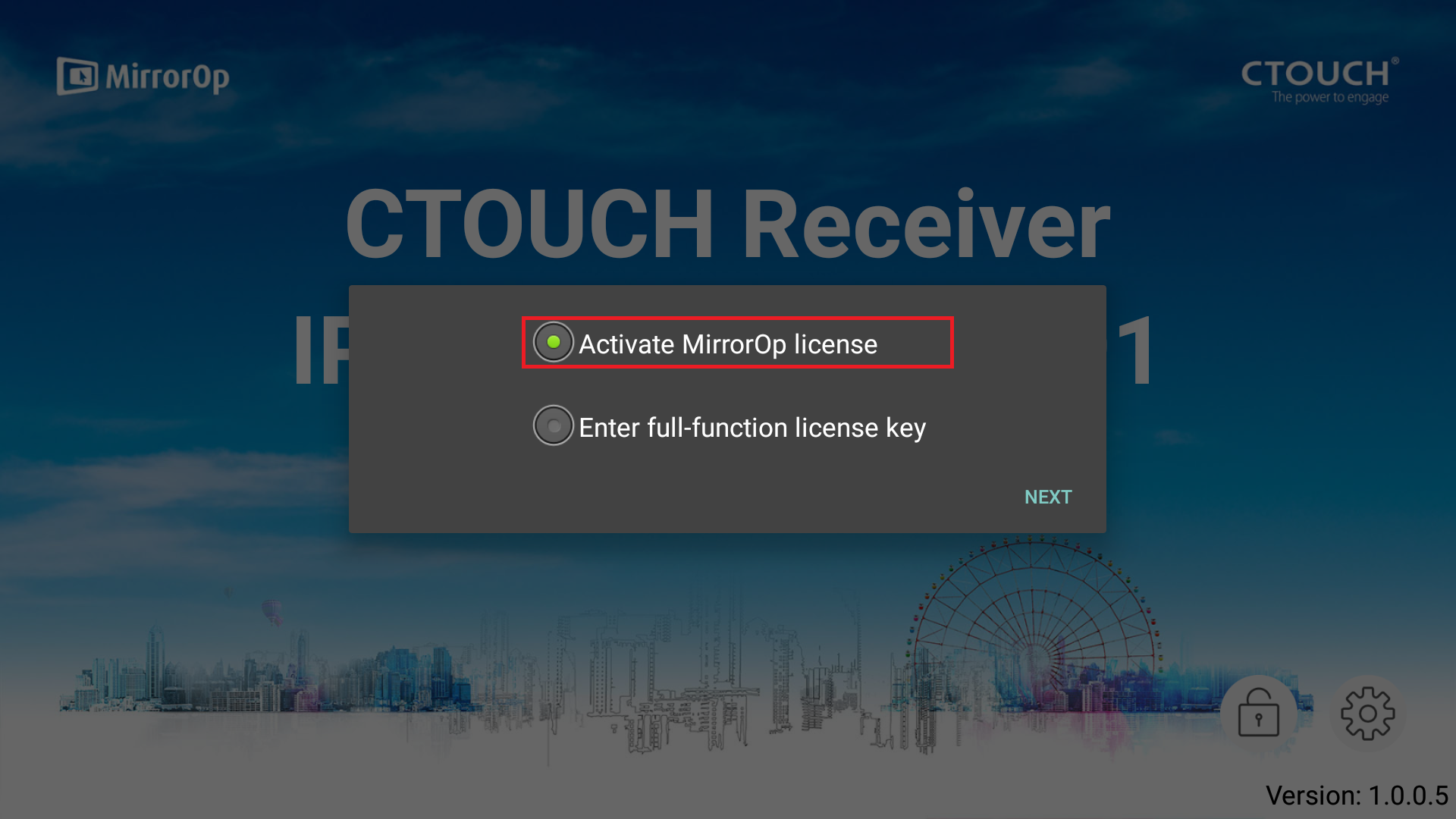 4. You're all done, enjoy streaming your content to the CTOUCH Laser Nova!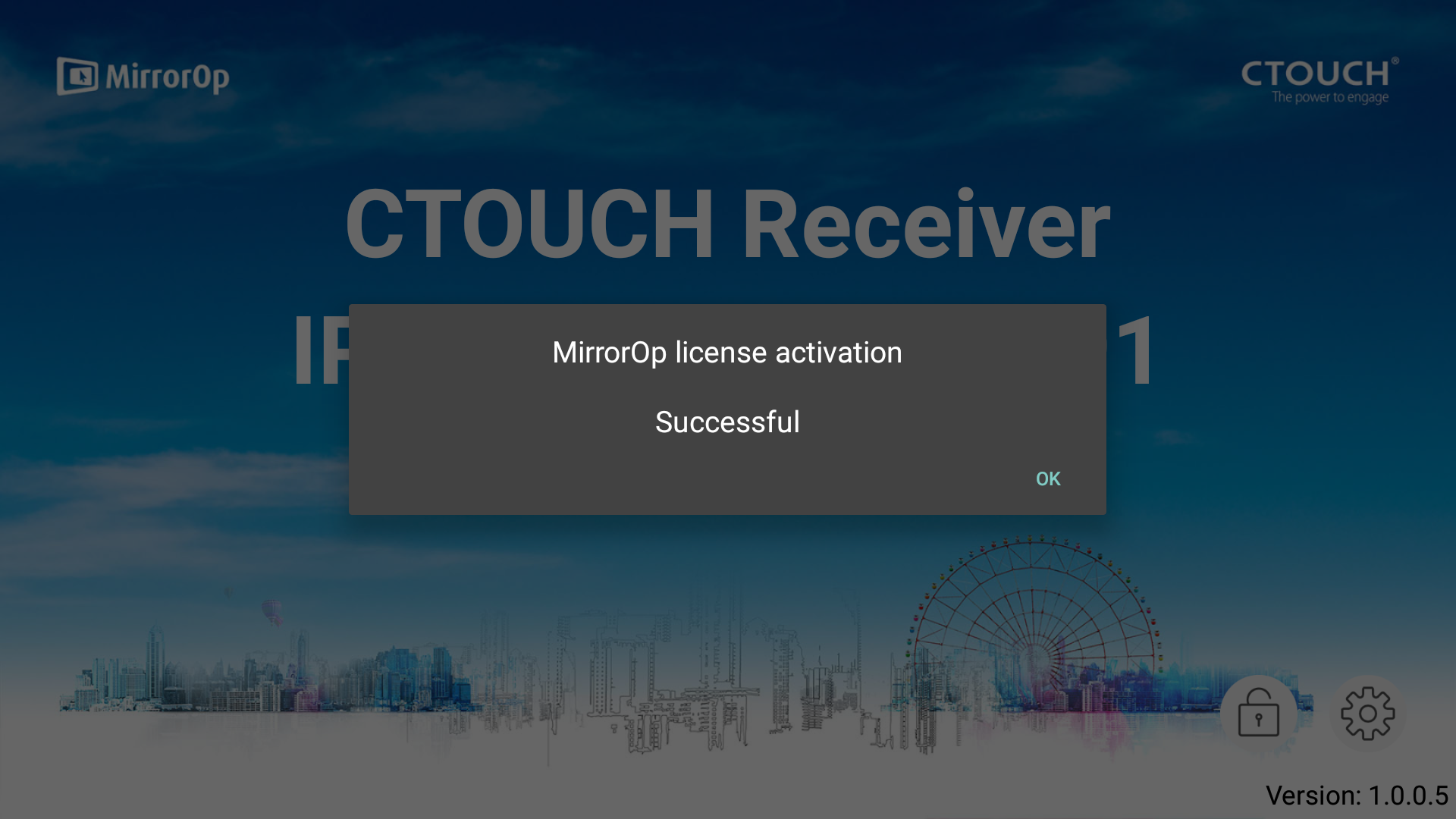 Note: This only applies to the standard Unlimited Streaming License! Extended licenses still need to be activated separately.
Instructions on how to activate an extended license:
https://support.ctouch.eu/hc/en-us/articles/360000534100-How-to-activate-Unlimited-Streaming-License-MirrorOp-on-Laser-Nova-