WARNING! Firmware Update is a responsible operation, during which control software of the device will be changed. All damage induced by the upgrade when not following the correct procedure will void warranty and might require treatment by the service center. Please contact your dealer/reseller to get your set upgraded to the latest release.
 1. Select Android Menu (2nd icon from the left in the Float Bar).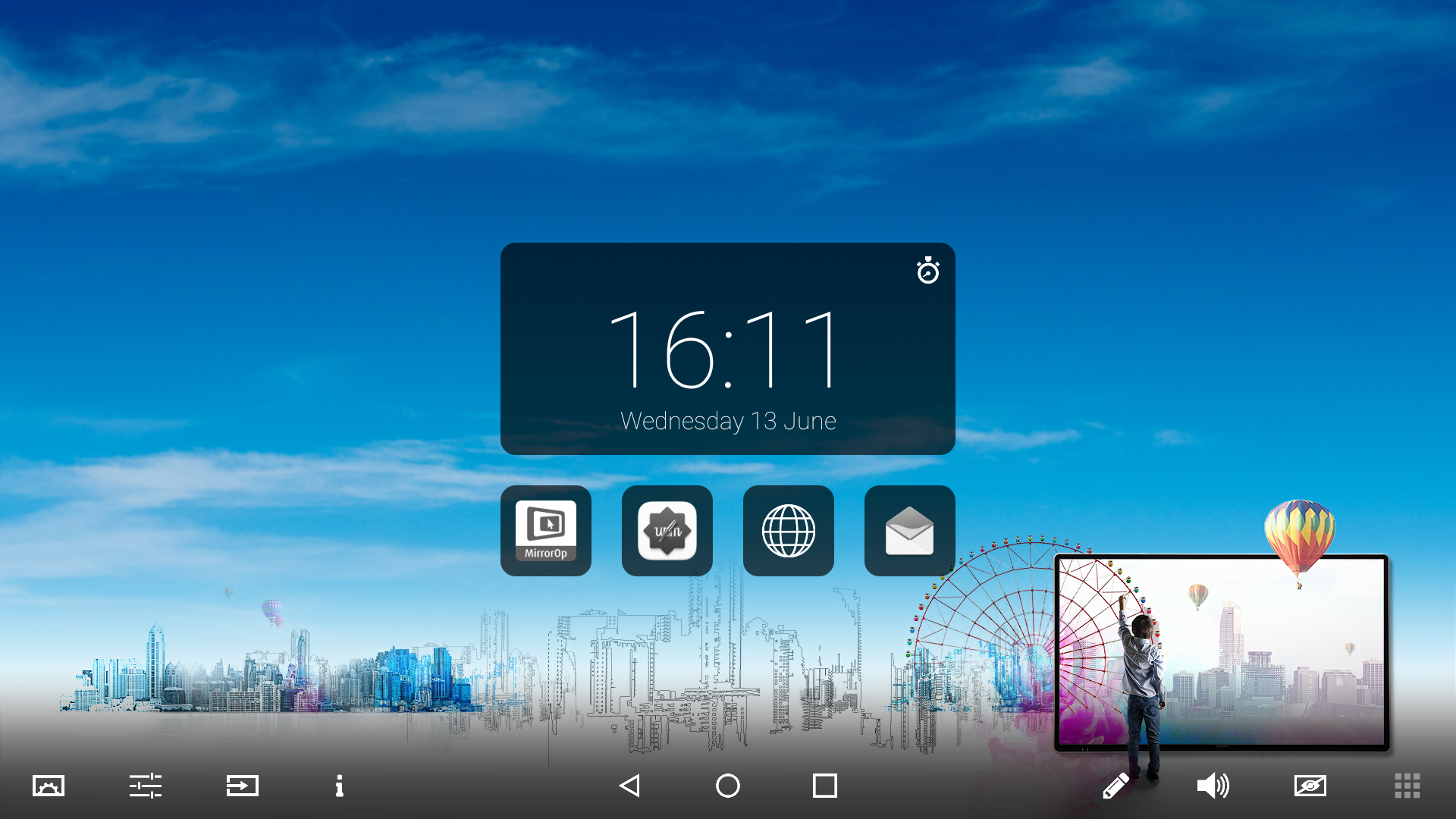 Select 'About'.
Select 'System net update'. 
Select 'Download' 
The firmware will start to download. Download time depends on your internet connection.
After downloading, the display will start installing the firmware and restart automatically.
Note: Installing and rebooting the display will take approximately 10 minutes.
Turn off and on the display once more using the Power Switch or CTOUCH button. The firmware-update is now ready.