How to update your Laser Sky manually (OTA)
THIS PROCEDURE IS ONLY NEEDED BEFORE FW version 1024. From version 1024 and up the Sky will automatically check for newer software on start up (only if an internet connection is available).
1. Select Android Menu (2nd icon from the left in the Float Bar).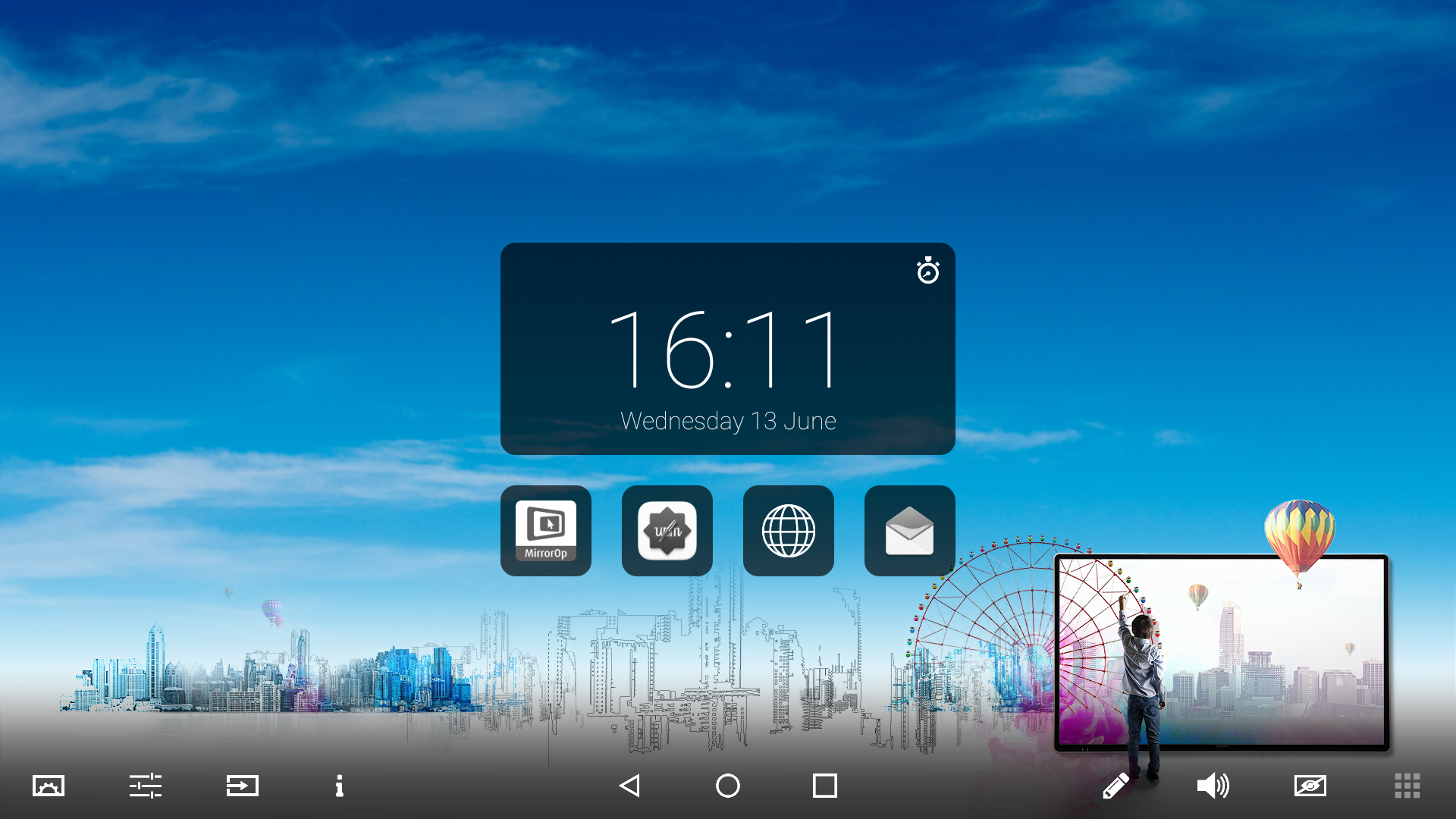 Select 'About'.

Select 'System net update'.

Select 'Download'

The firmware will start to download. Download time depends on your internet connection.
After downloading, the display will start installing the firmware and restart automatically.
Note: Installing and rebooting the display will take approximately 10 minutes.
Turn off and on the display once more using the Power Switch or CTOUCH button. The firmware-update is now ready.