How can I change the MirrorOp login code on my Laser Sky?
Open the MirrorOp app from your homescreen
Click on the Gear icon on the right bottom corner
Press Login Code
4. Select the Method you prefer
Disable = no code is required to connect.
Random = code changes every session.
Fix = you can select your own Login Code.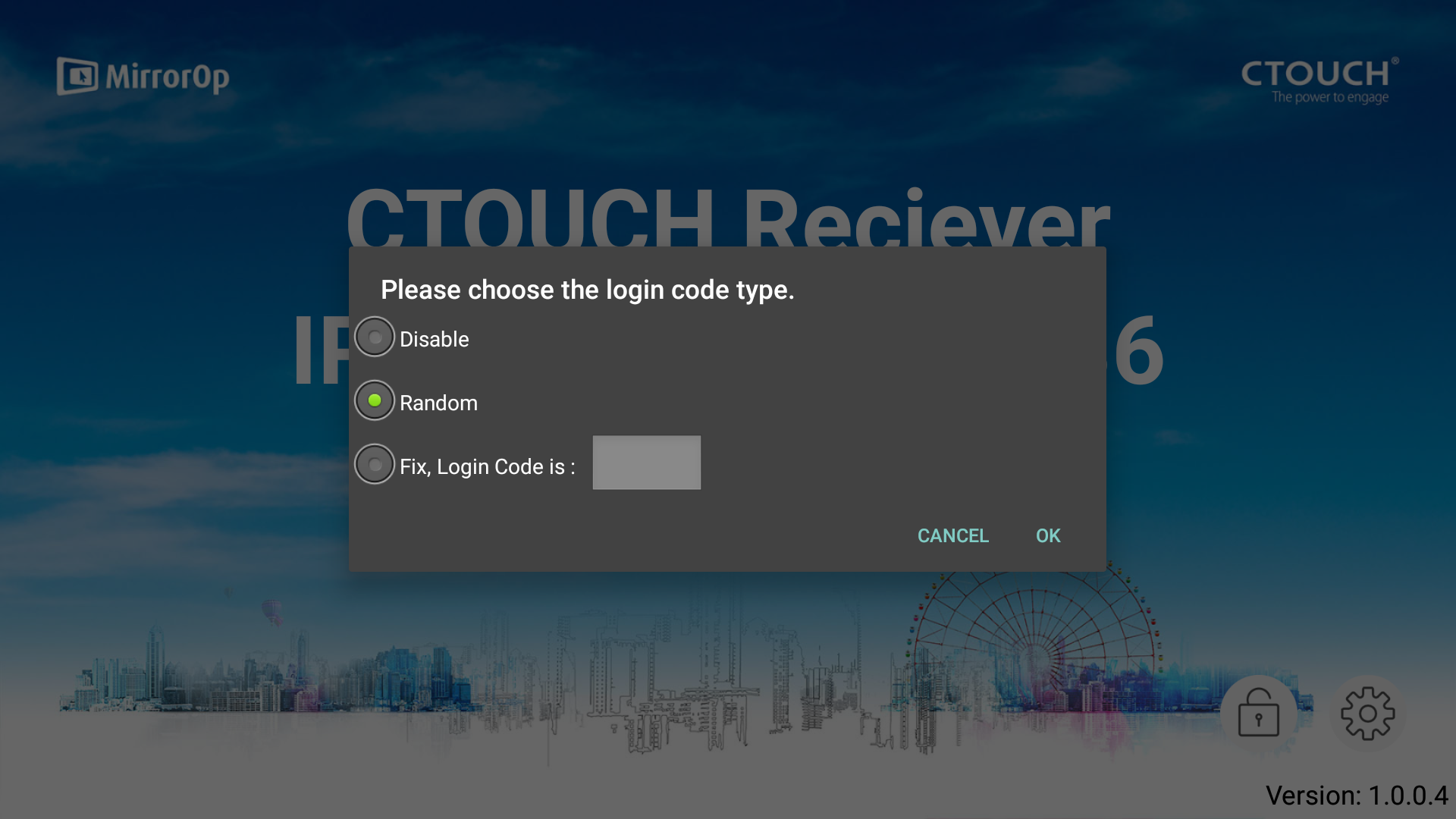 Click on OK to go back to the MirrorOp Home Screen
You're all done!