How can I disable touch input?
In some situations it might be needed that the touch function is (temporary) disabled. If you like to disable/ enable the touch input, please follow the next steps:
Open the display menu from the floating menu (short press the center button on your Laser Air+)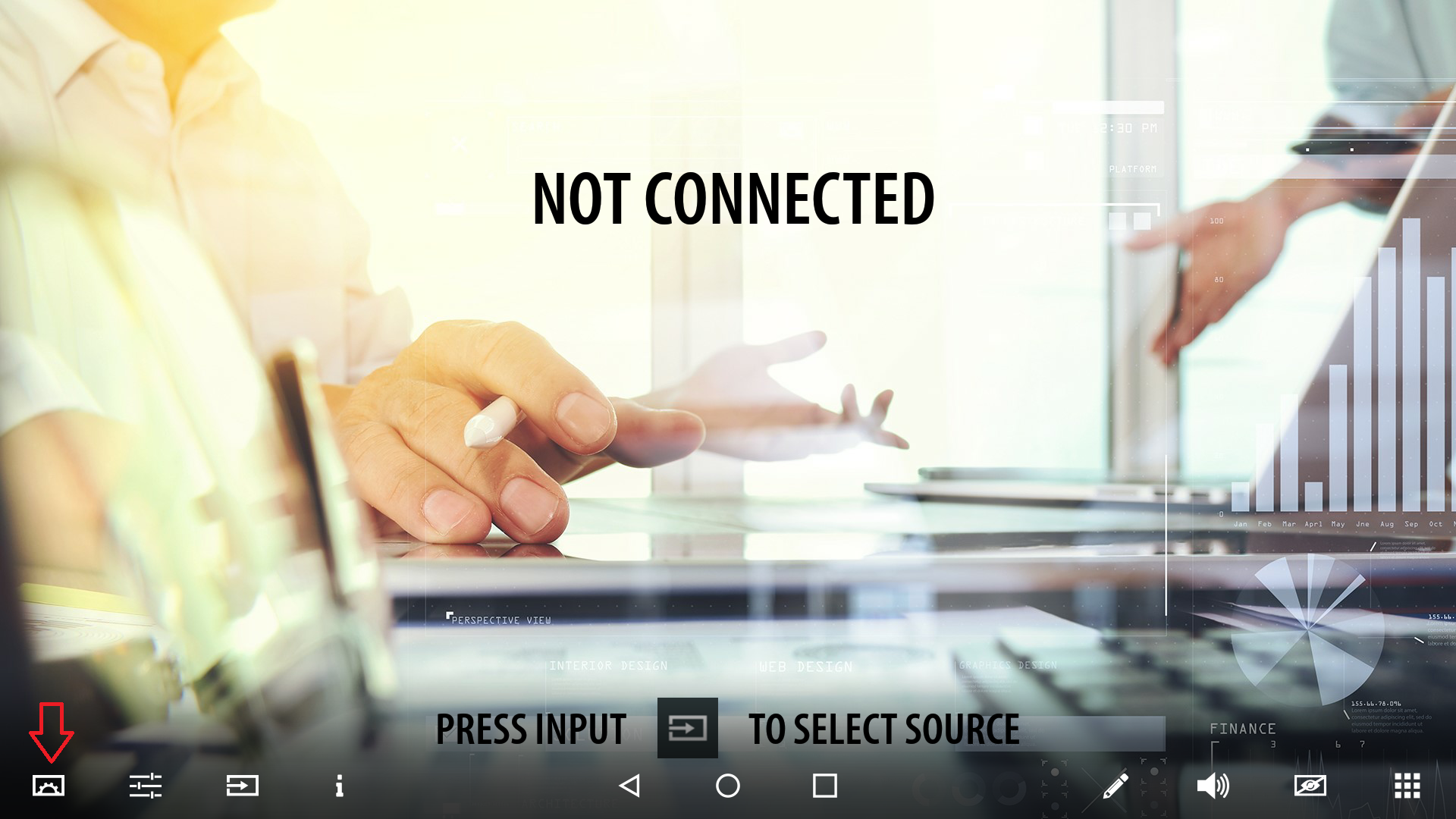 Navigate to the [Lock] Menu en select Lock Touch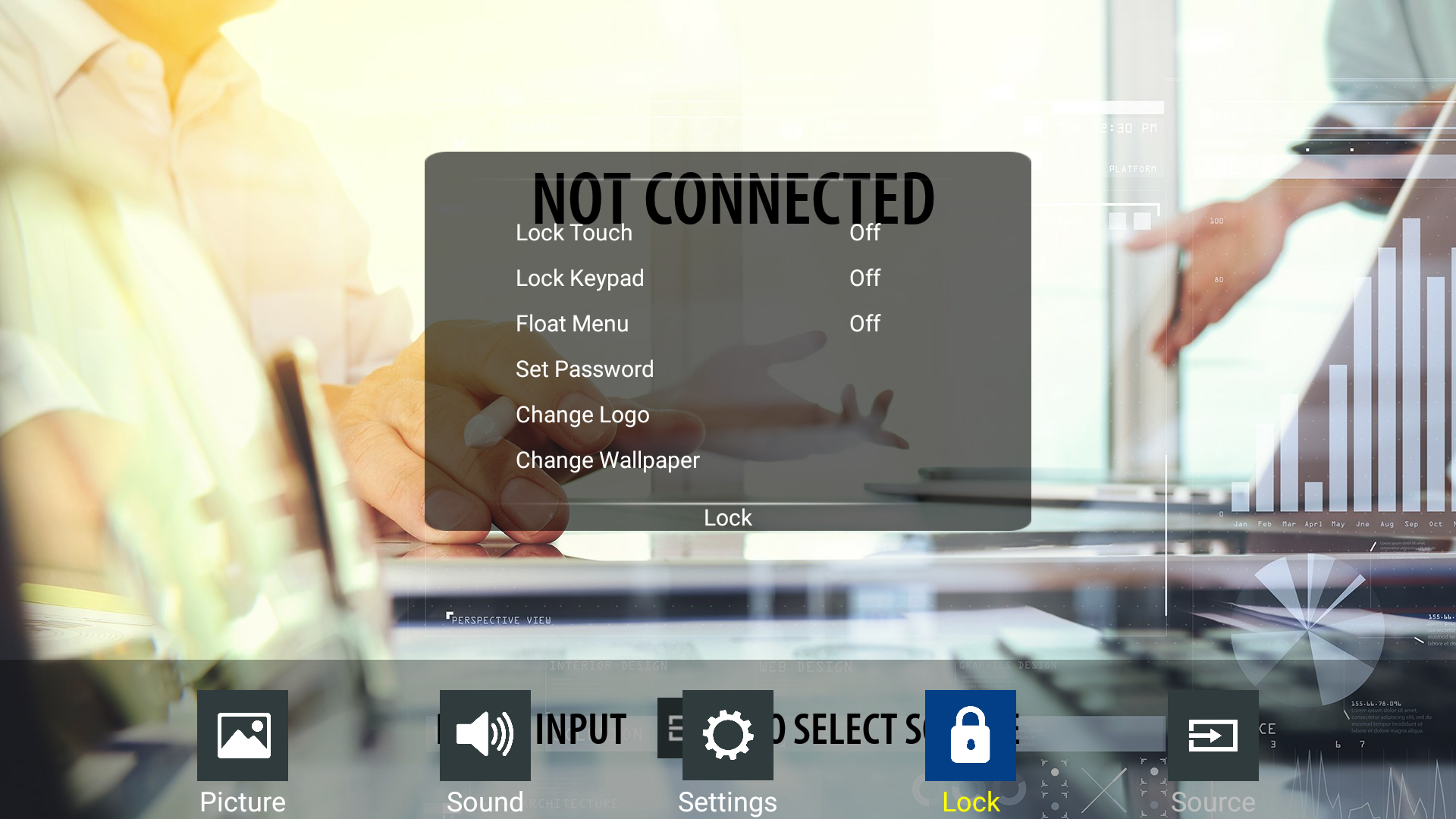 When selecting the Lock Touch option you will be prompted for a pincode (0000 by default)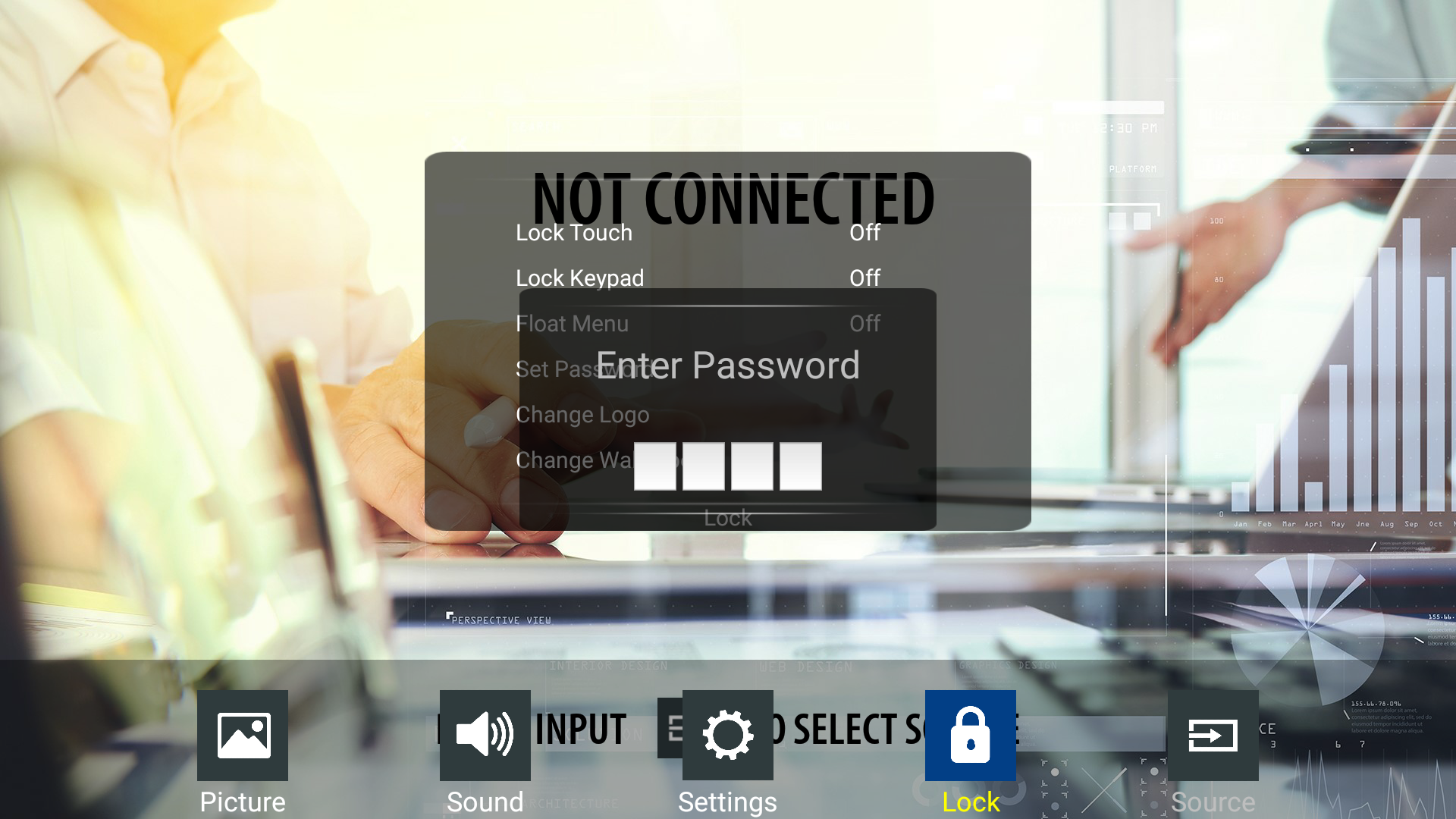 Press [Sure] to confirm that you want to lock all touch input.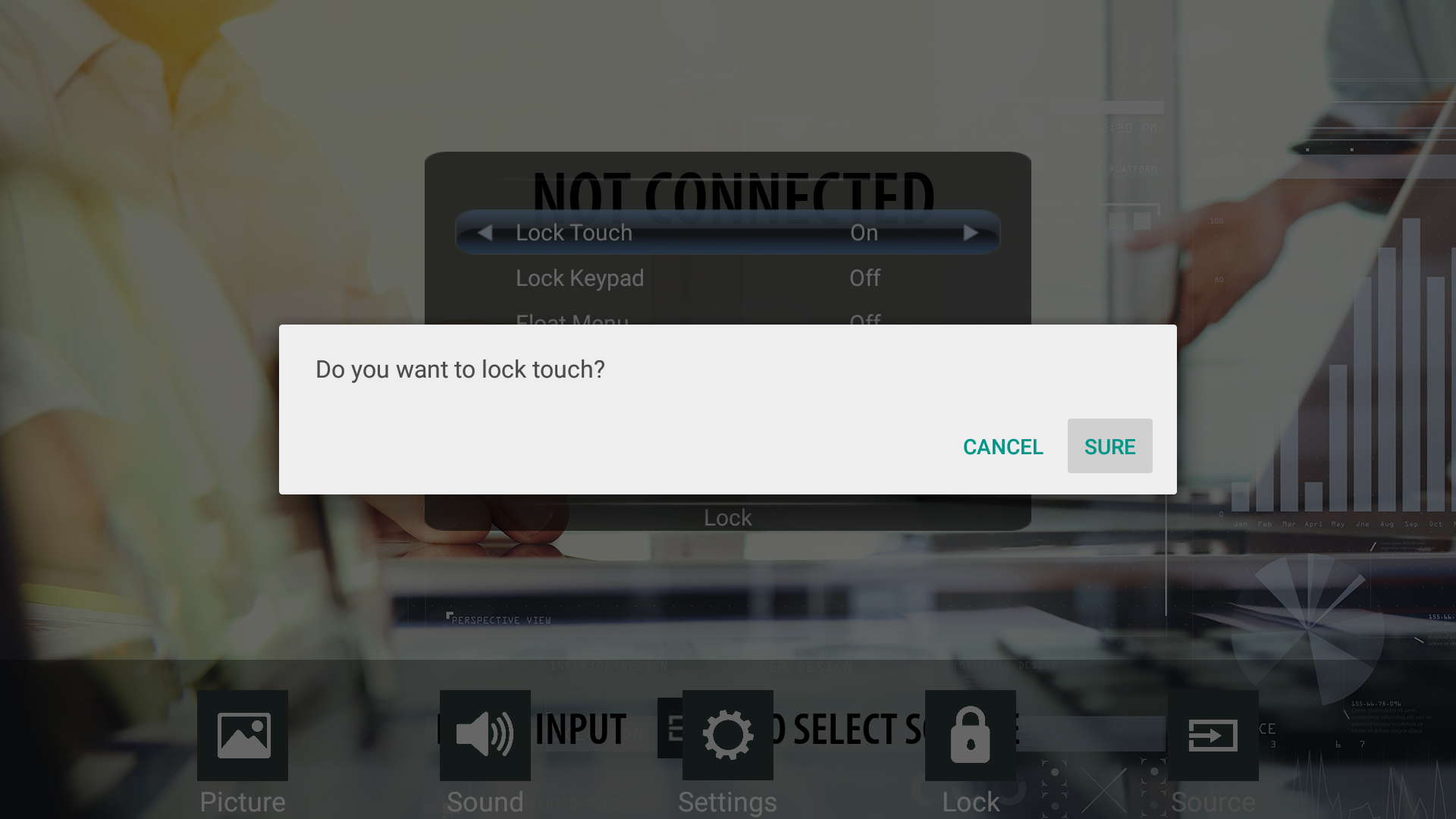 Now your screen won't respond to any touch input and all functions are only available with the use of the remote control