How can I update the Leddura 2Share?
WARNING! Firmware Update is a responsible operation, during which control software of the device will be changed. All damage induced by the upgrade will void warranty and might require treatment by the service center. Please contact your dealer/reseller to get your set upgraded to the latest release.
Release notes as well as the firmware can be found here.
Connect a laptop via a LAN cable to the LAN OUT of the Leddura 2Share.
(Make sure DHCP is enabled for the LAN port used to connect your laptop)
Open the browser on the laptop and go to the IP address as mentioned on the Leddura 2Share screen (default IP is in the range 192.168.123.x).
Below page will come up where you need to select [Admin]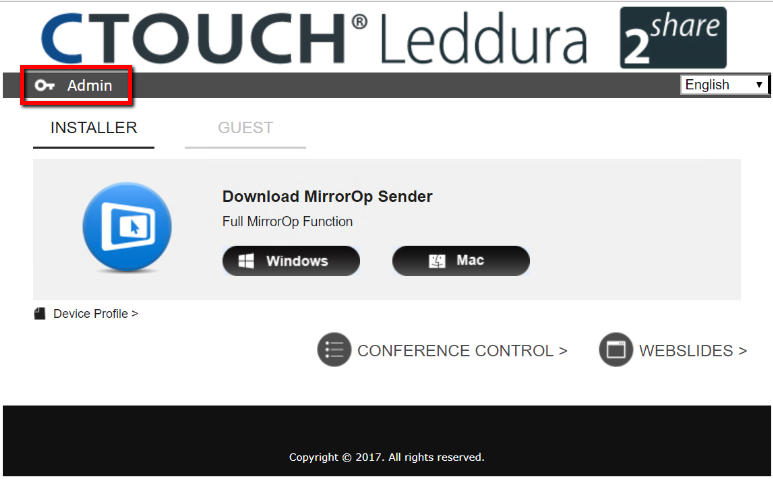 On the Admin page, fill in the password (default password: admin) and login

After a successful login, you will come to the System Status page. Select [Firmware Upgrade] in the left column.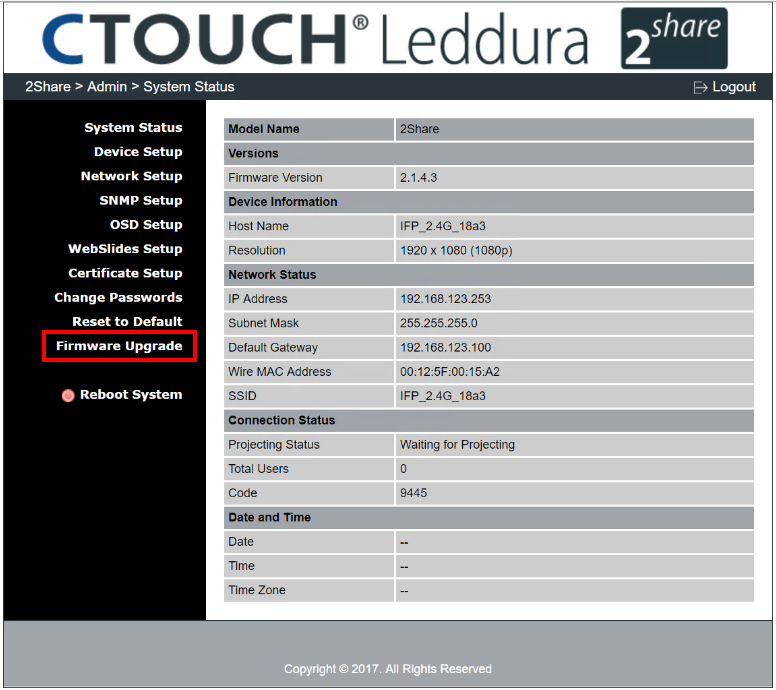 On the Firmware Upgrade page select file for the upgrade (your local Explorer will pop up where you have to select the location of the upgrade file)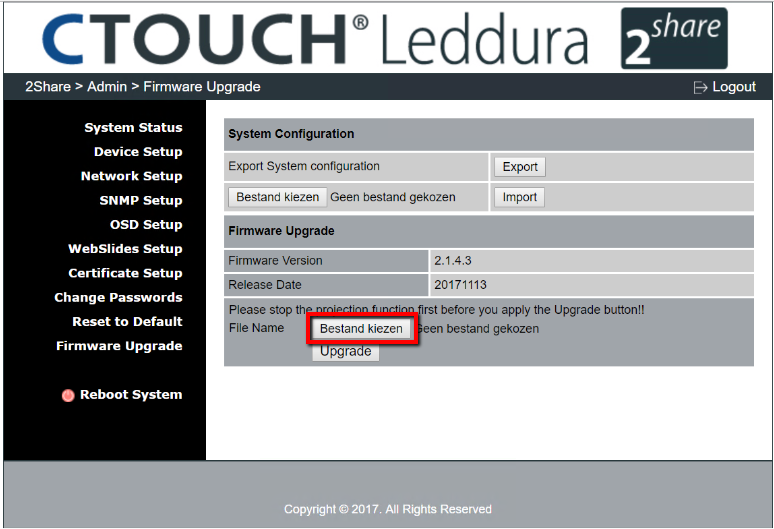 Note: When downloading the upgrade file, it is zipped and should be unzipped first. The file to select should be something similar to: ctouch.2share.wm8720_2.1.4.3_17-11-13-2213.6c1a7.nad
When the correct file is selected, press the [Upgrade] button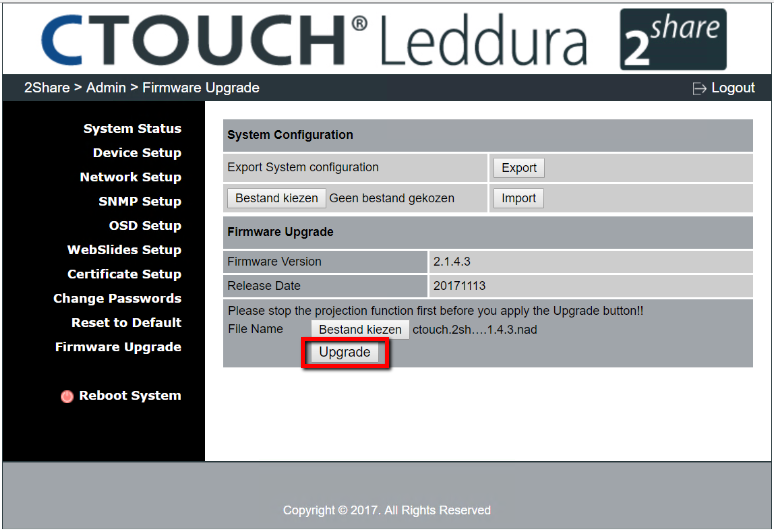 Upload of the firmware to the Leddura 2Share will start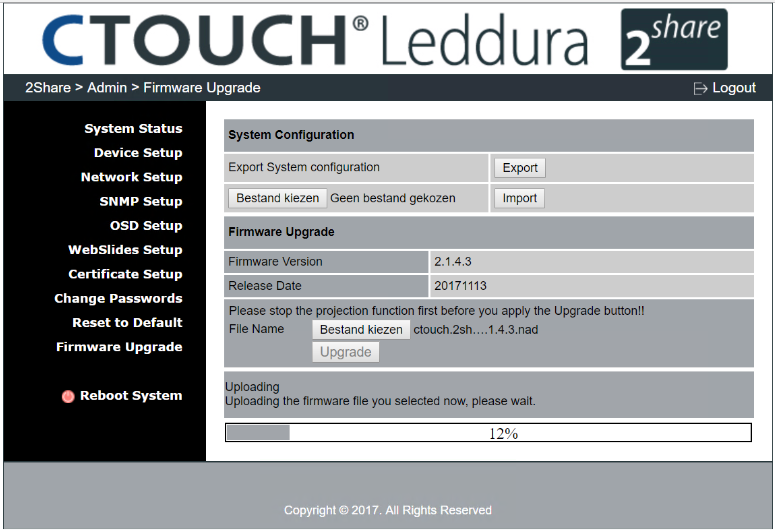 After the upload is finished, the file will be checked before the actual update will start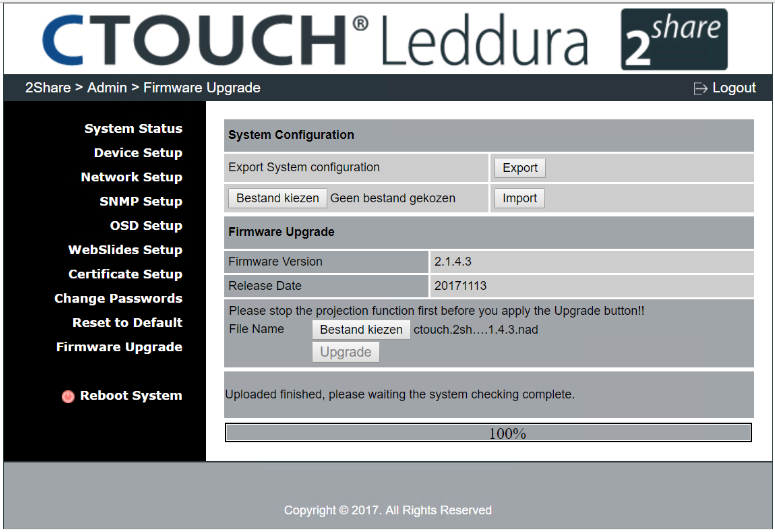 Update progress bar will be shown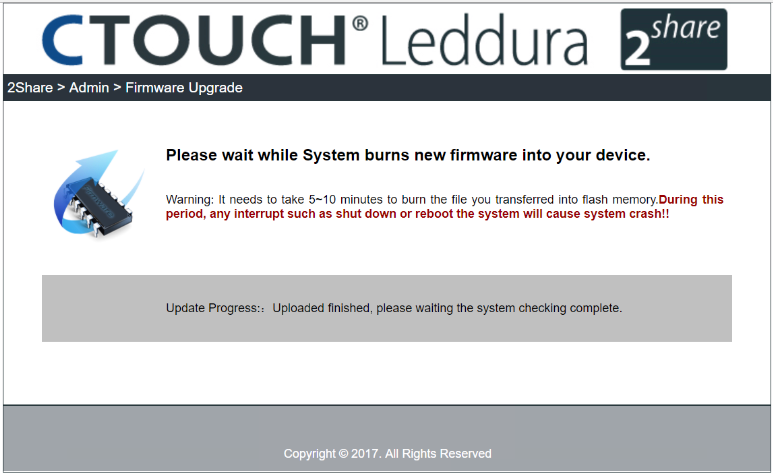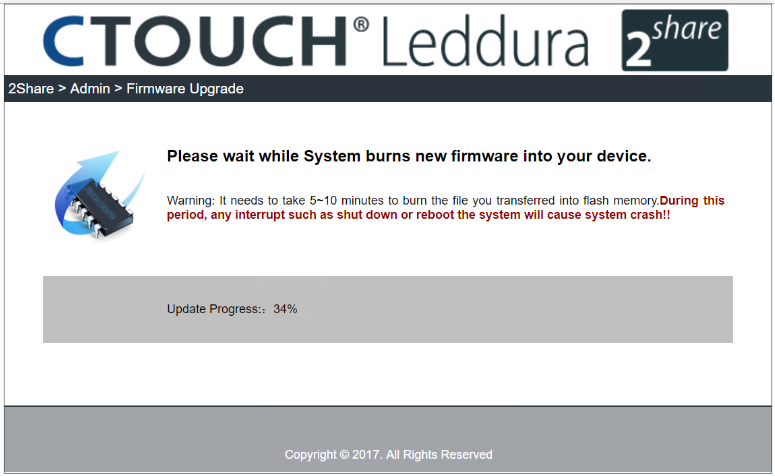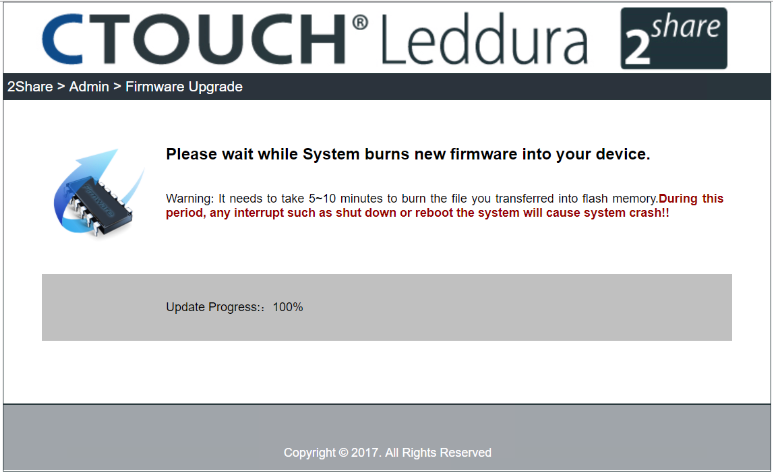 After the update progress reached 100%, wait until the device is rebooted.
When the update is ready, you can check the new firmware version on the System Status page (below version is just as an example and might not reflect the version just used to update):