How can I change the default volume settings?
Default our screens will power on with the volume set to 25%. If you like to change this, please follow the next steps to adjust this.
Press the center button on the display and choose the screen settings on the left of the float menu.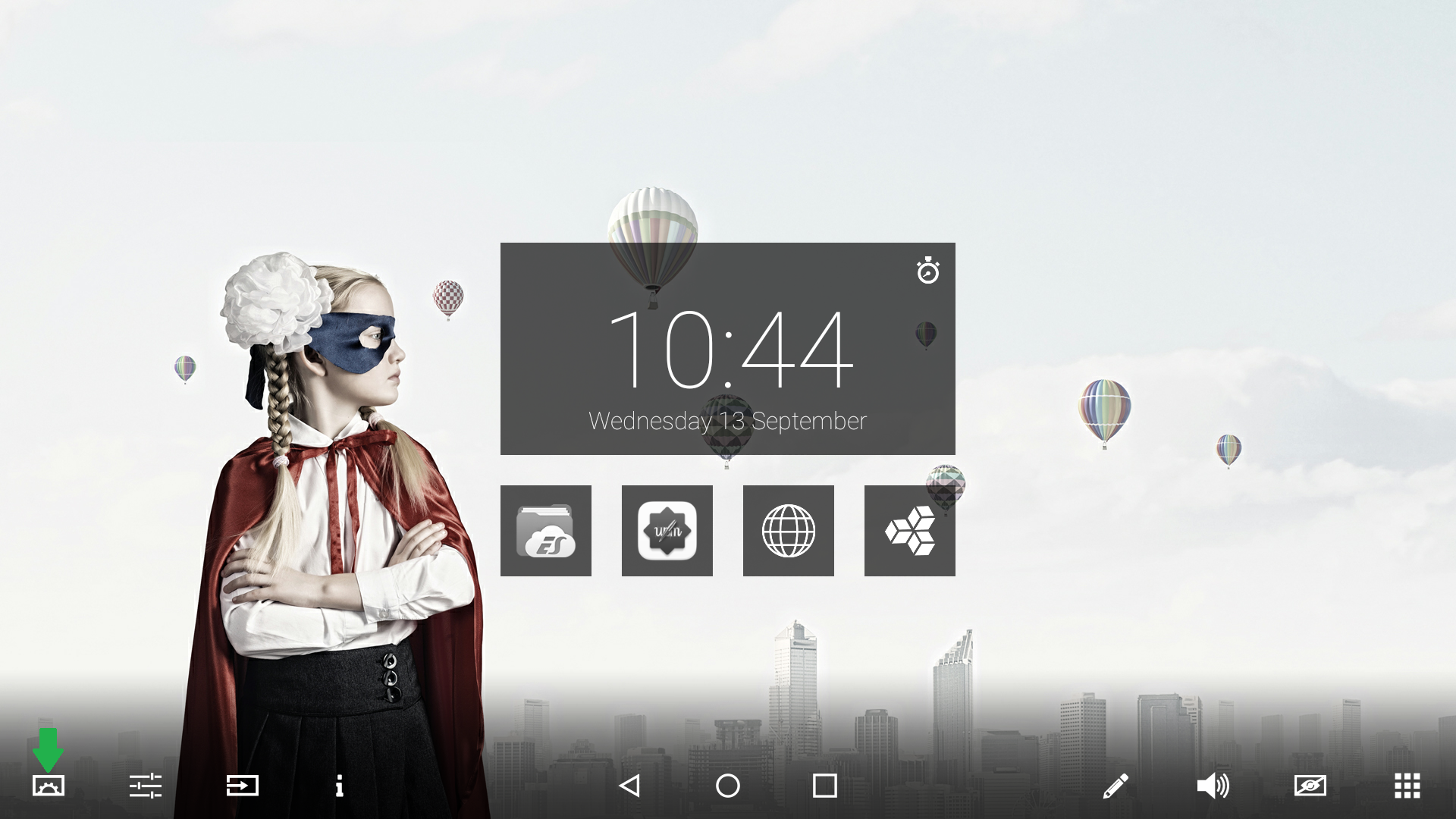 Navigate to, or touch the [Lock] button.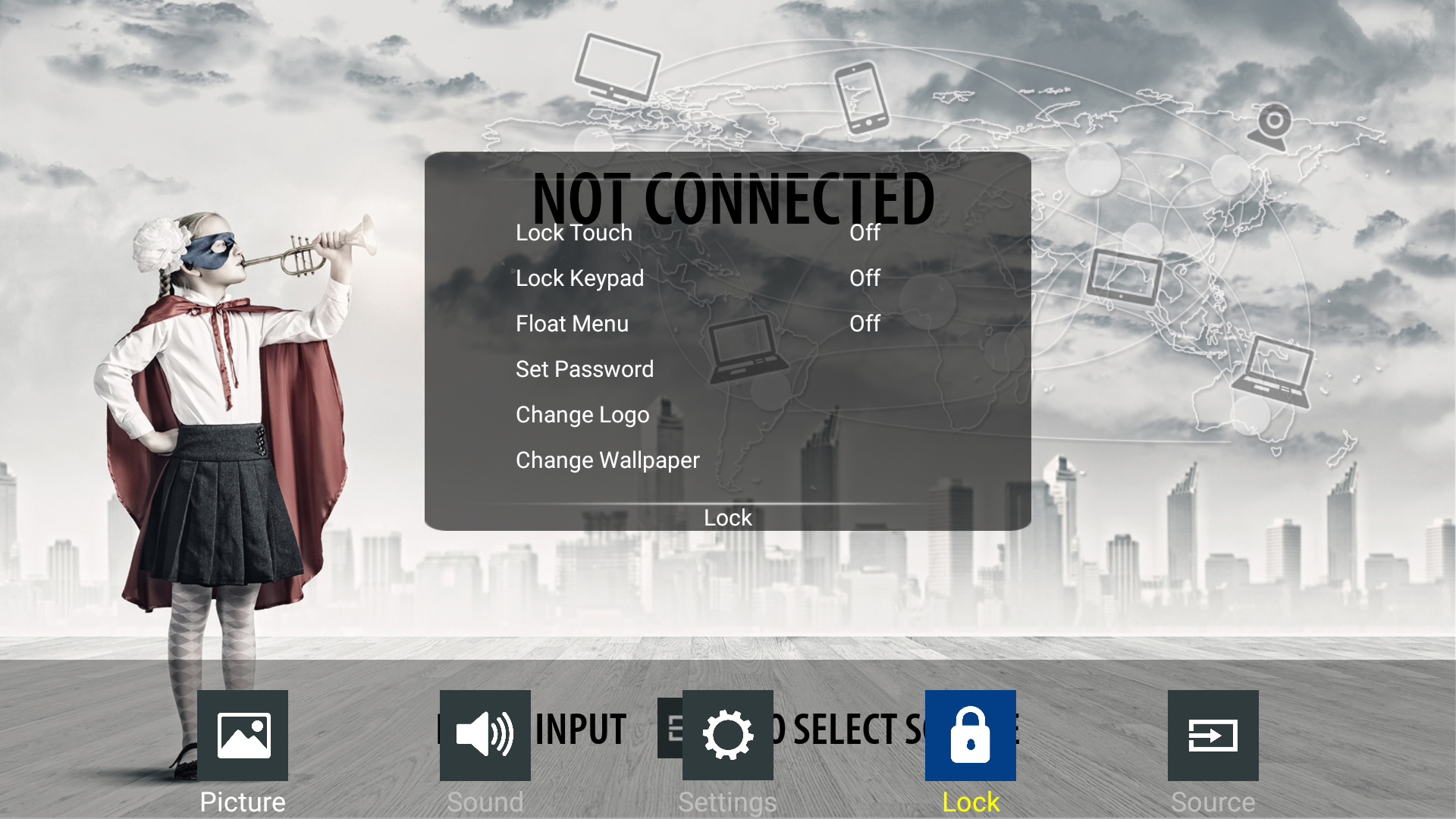 Scroll down until the Volume Settings are displayed.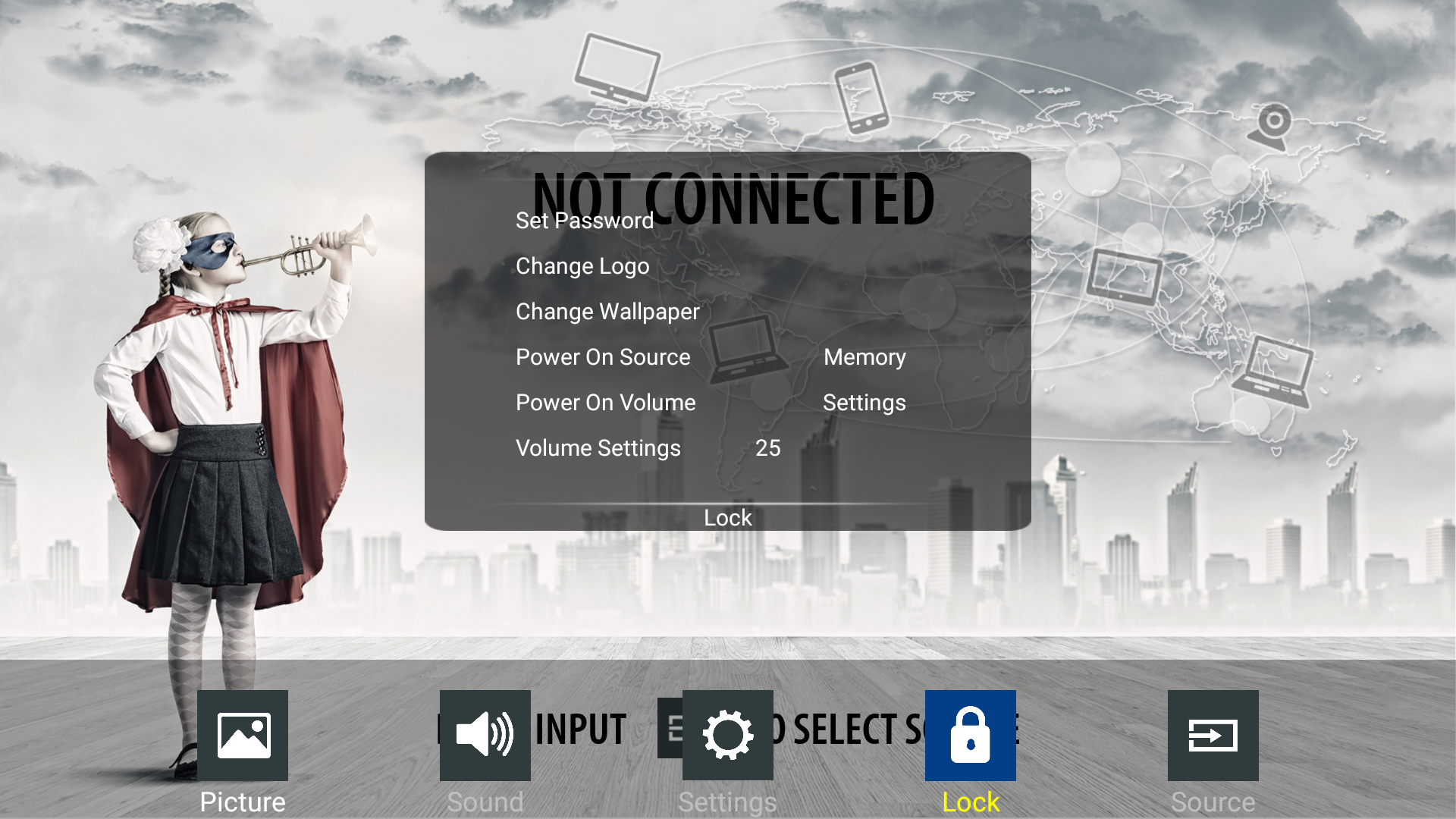 After selecting the Volume settings you will be prompted for a password (default 0000 if not changed).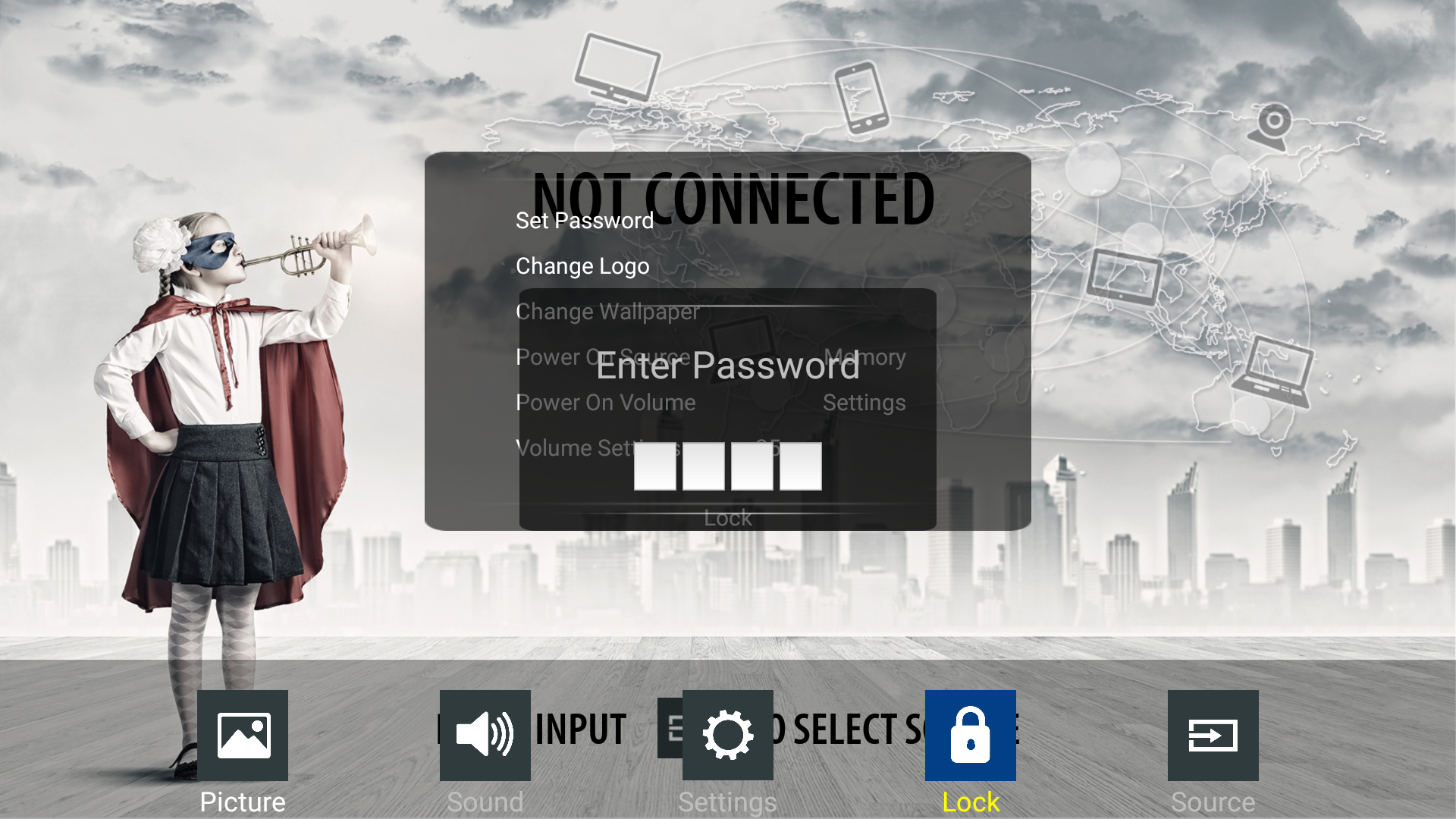 Now you are able to change the volume to the desired setting.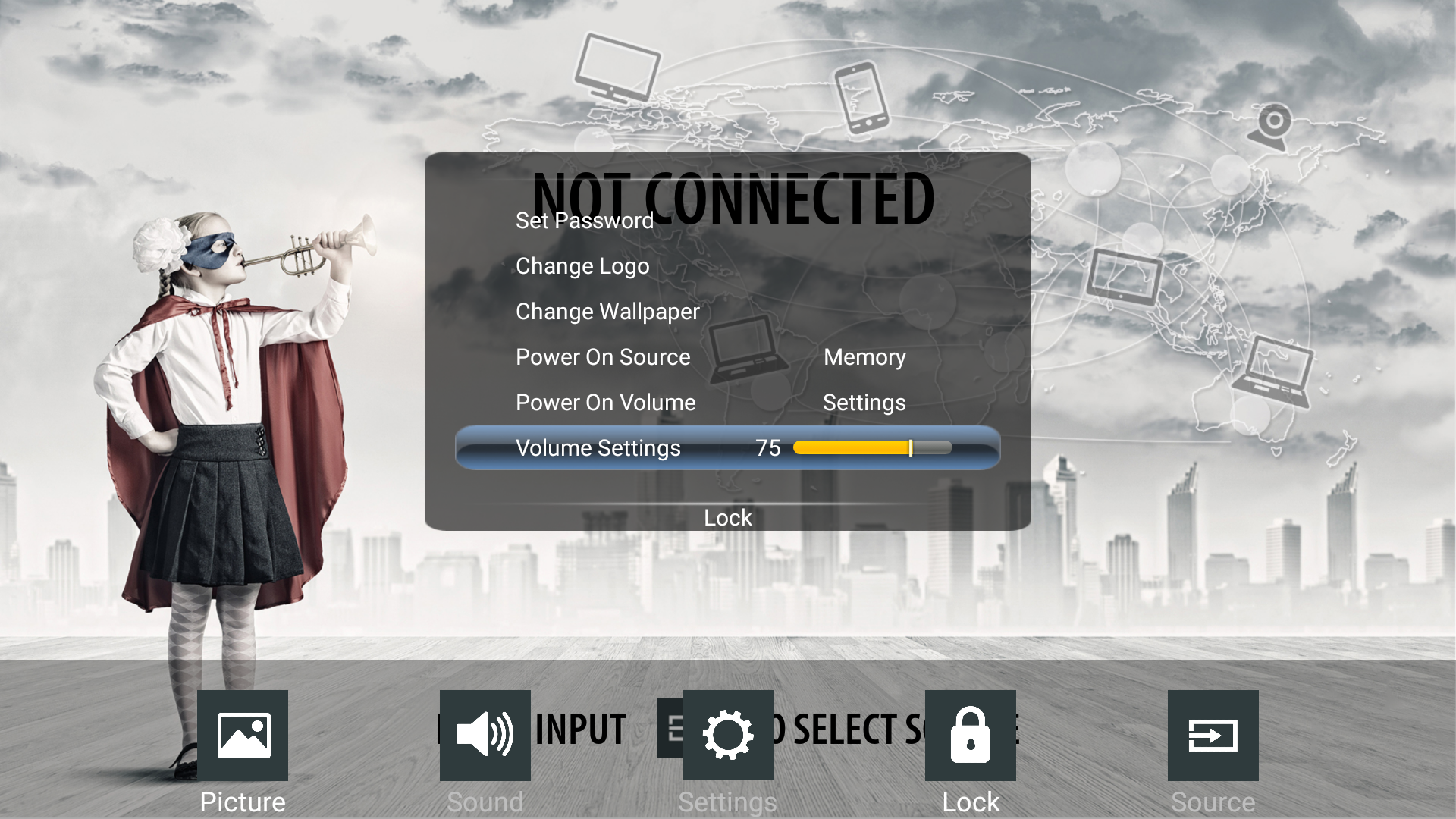 You can exit the lock menu by pressing the home or back button.