The SanDisk SSD Dashboard helps users maintain peak performance of the SanDisk SSD in Windows® operating systems with a user-friendly graphical interface for the user. The SanDisk SSD Dashboard includes tools for analysis of the disk (including the disk model, capacity, firmware version, and SMART attributes) and firmware updates.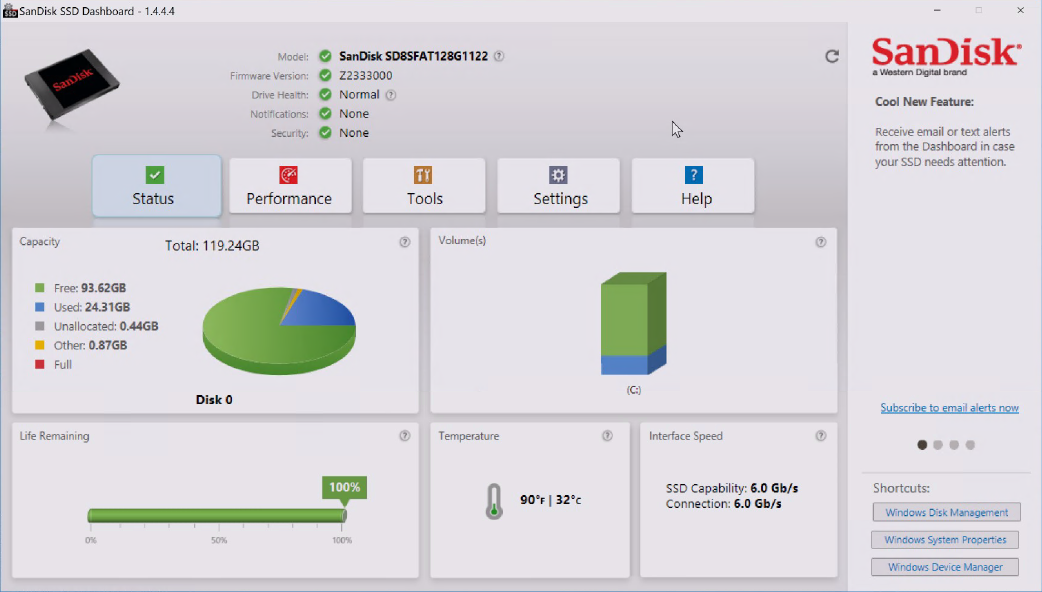 Download:
SanDisk SSD Dashboard Installer
Documentation:
SanDisk SSD Dashboard User Manual
Release Notes:
For more detailed information as well as FAQs, please check the website from SanDisk.