How can I load a configuration for Bridged mode?
To fast set up your internal router for the use in Bridge mode and WIFI disabled please follow the next steps:
Please copy the Config.dat file to a PC or notebook
Make use of a cable in the LAN port of the screen and configure a static IP in the 192.168.123.X range on the connected PC to access the router page on its address on http://192.168.123.254
Enter the router page (username: admin, no password required)
Choose Advanced mode from the Site Contents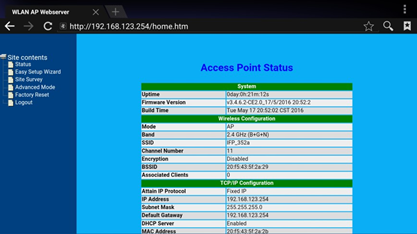 Click Management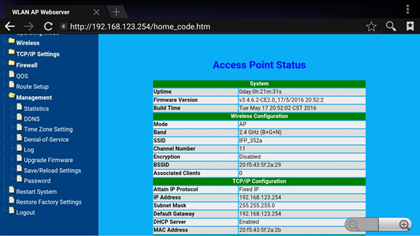 Click Save/reload settings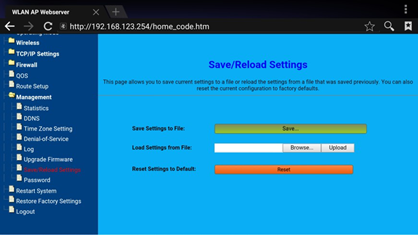 Now you choose load settings from file, and browse to the Config.dat file in your Download folder.
When the file is selected, press the upload button and the router will upload the configuration.
After the dat file is successful loaded, please do a cold start of the set (remove power).
After this reboot, you're ready to use it in bridged mode with DHCP and WIFI disabled.