How can I install/update an app from an external storage device?
1. Touch the application list.
2. APK installer is placed in the list of installed apps by default.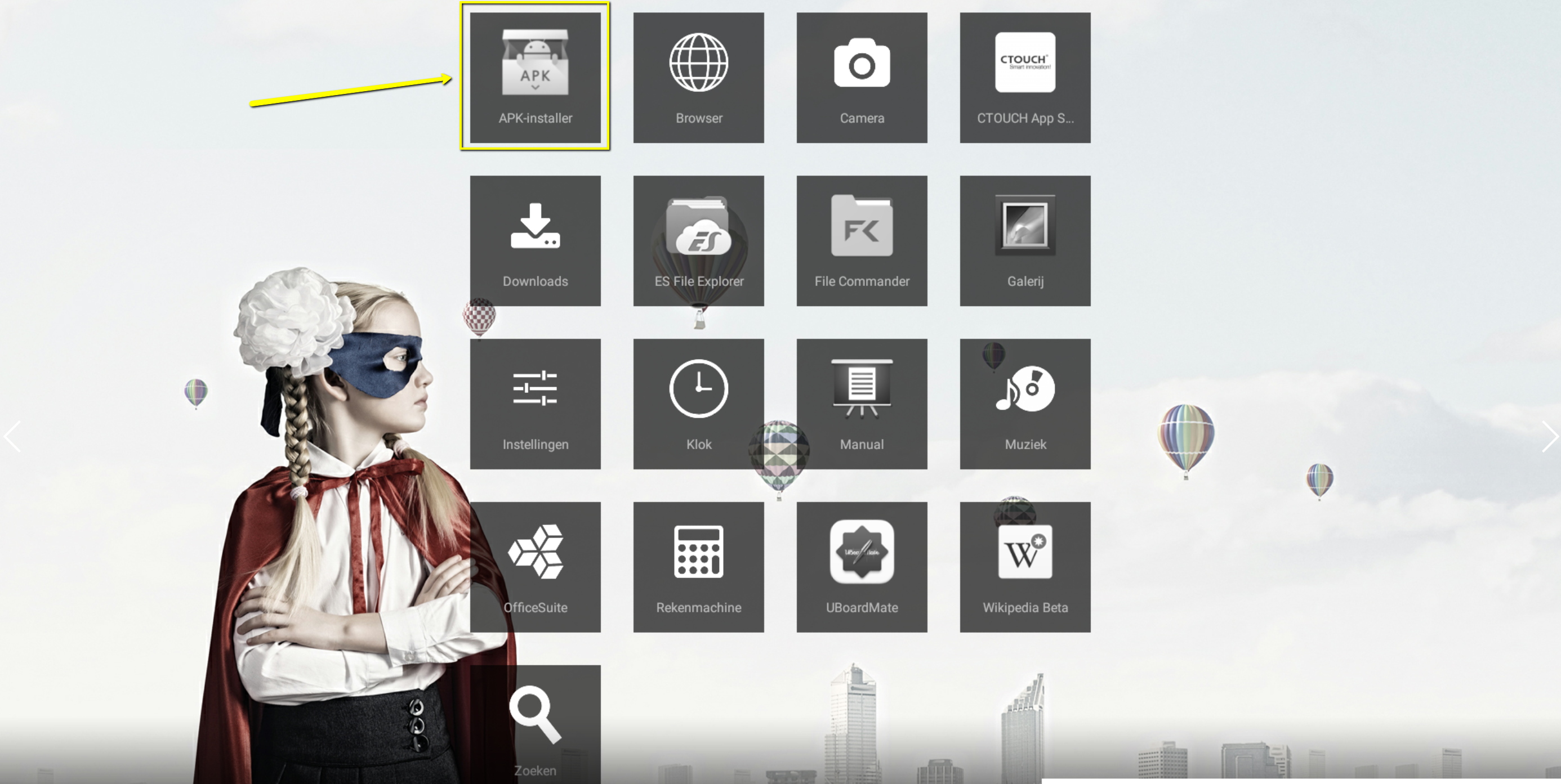 3. Select the file(s) you want to update.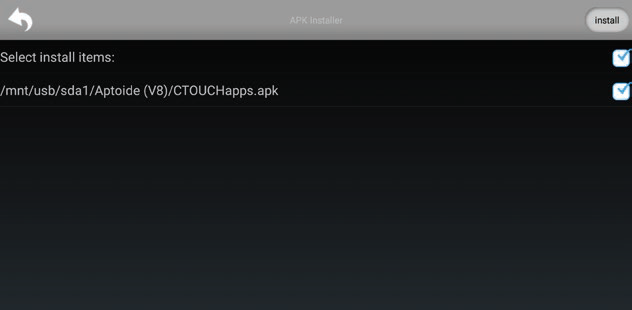 4. Touch 'install'.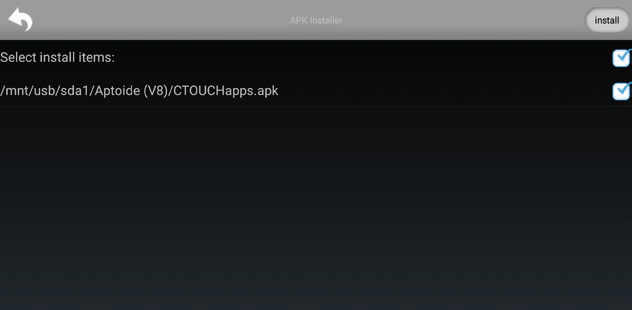 5. The app(s) will be installed.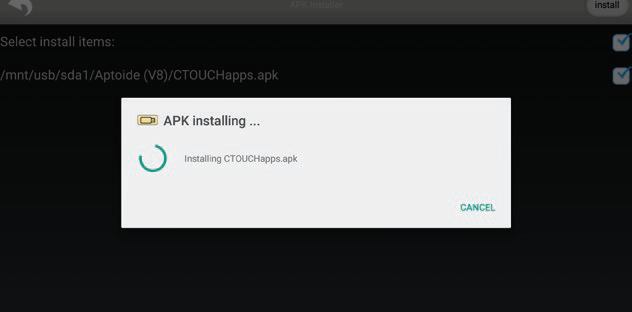 6. After the installation is finished, touch 'OK'.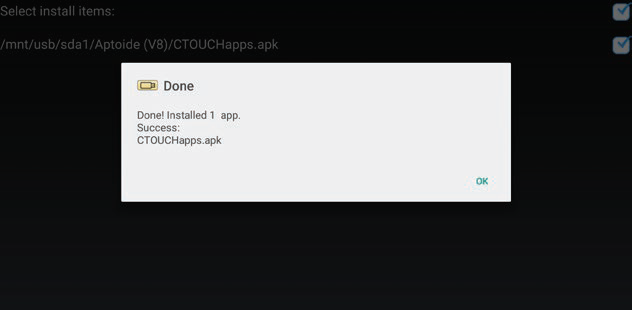 7. Touch the return-button to go back to the Android home screen.