How can I change the (startup) logo?
Notes before starting the procedure 
1. *Save the logo which you are about to change in the root of a FAT32 formatted USB drive. The logo file dimensions should be 1920x1080 pixels (72dpi) with a file size smaller then 512K and named boot0.jpg.
2. Insert the USB drive into the Android marked USB port.
Press [Menu] and navigate to the lock menu then press [OK]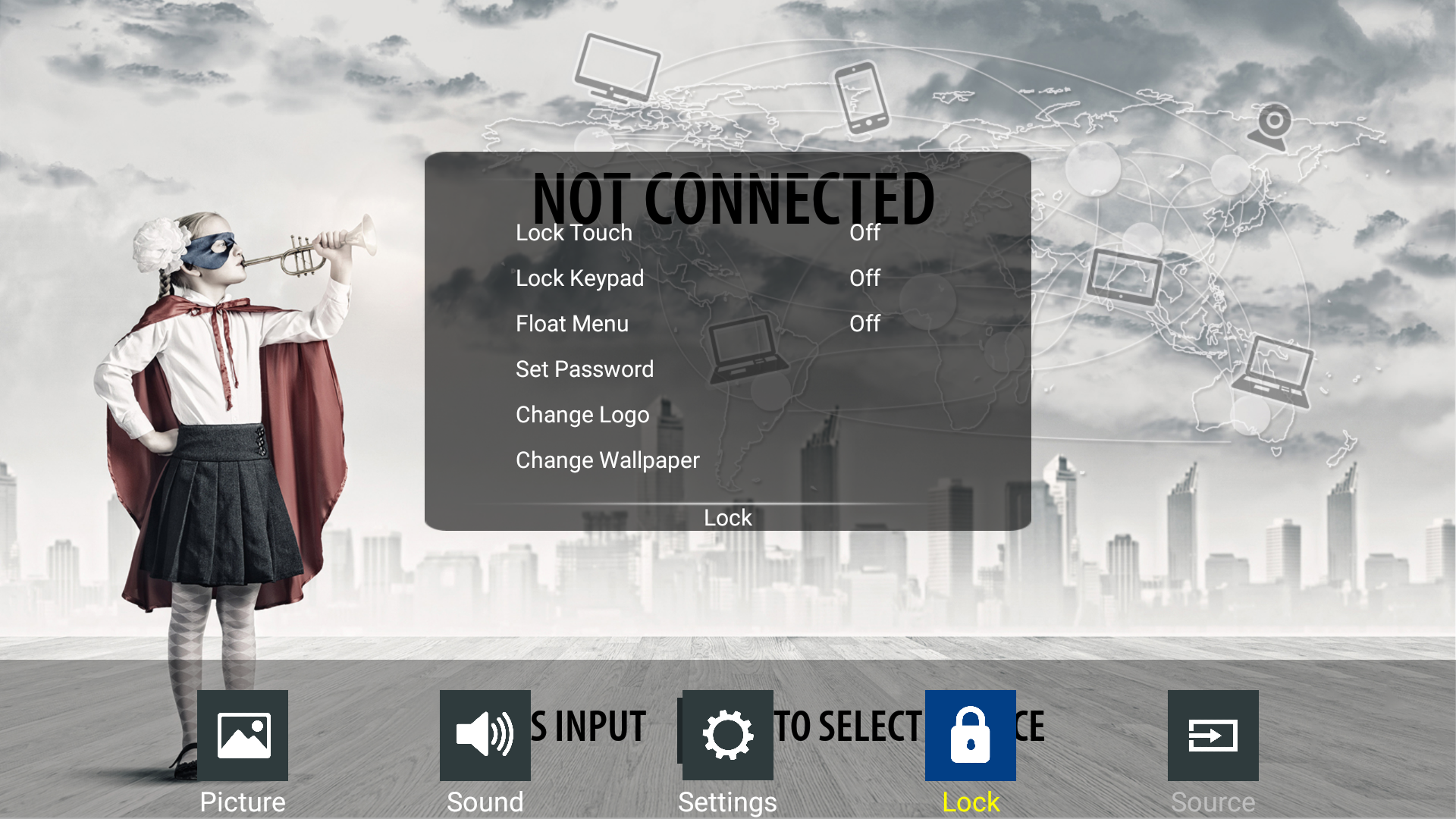 You will be prompted to enter a Password (0000 by default)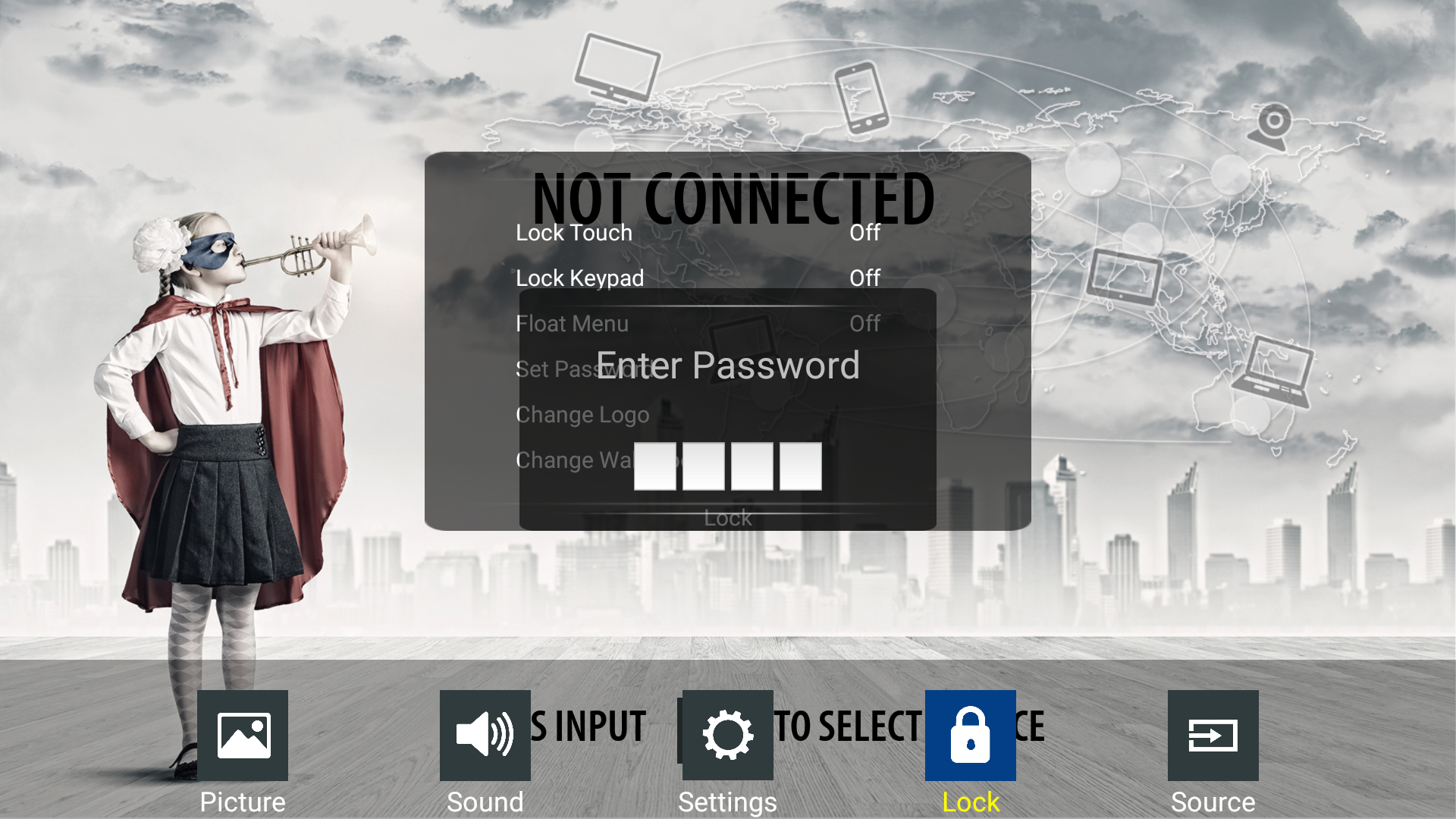 Select [Change Logo] and press [OK]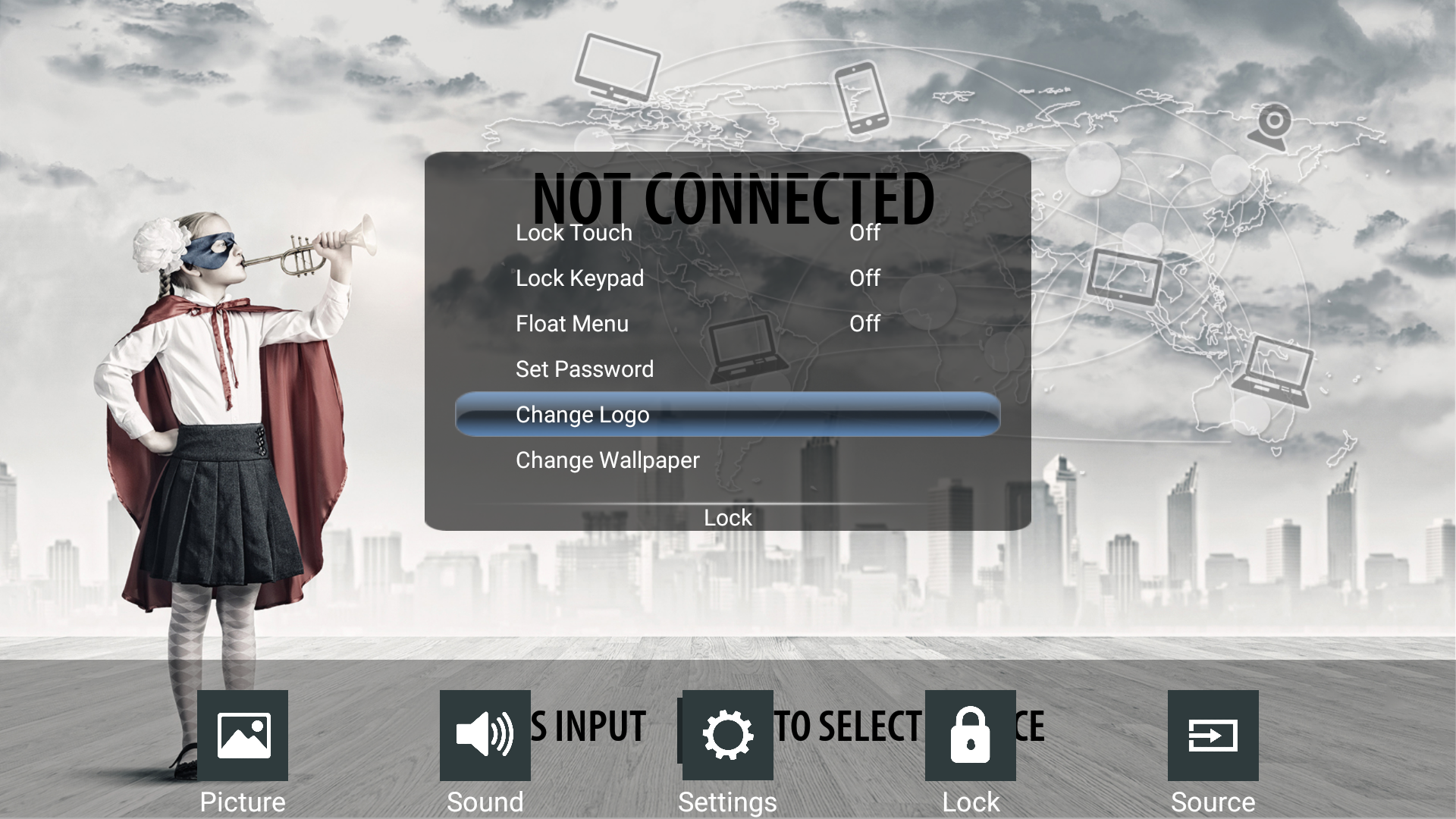 When the logo file matches the specified criteria* You will see the following pop-up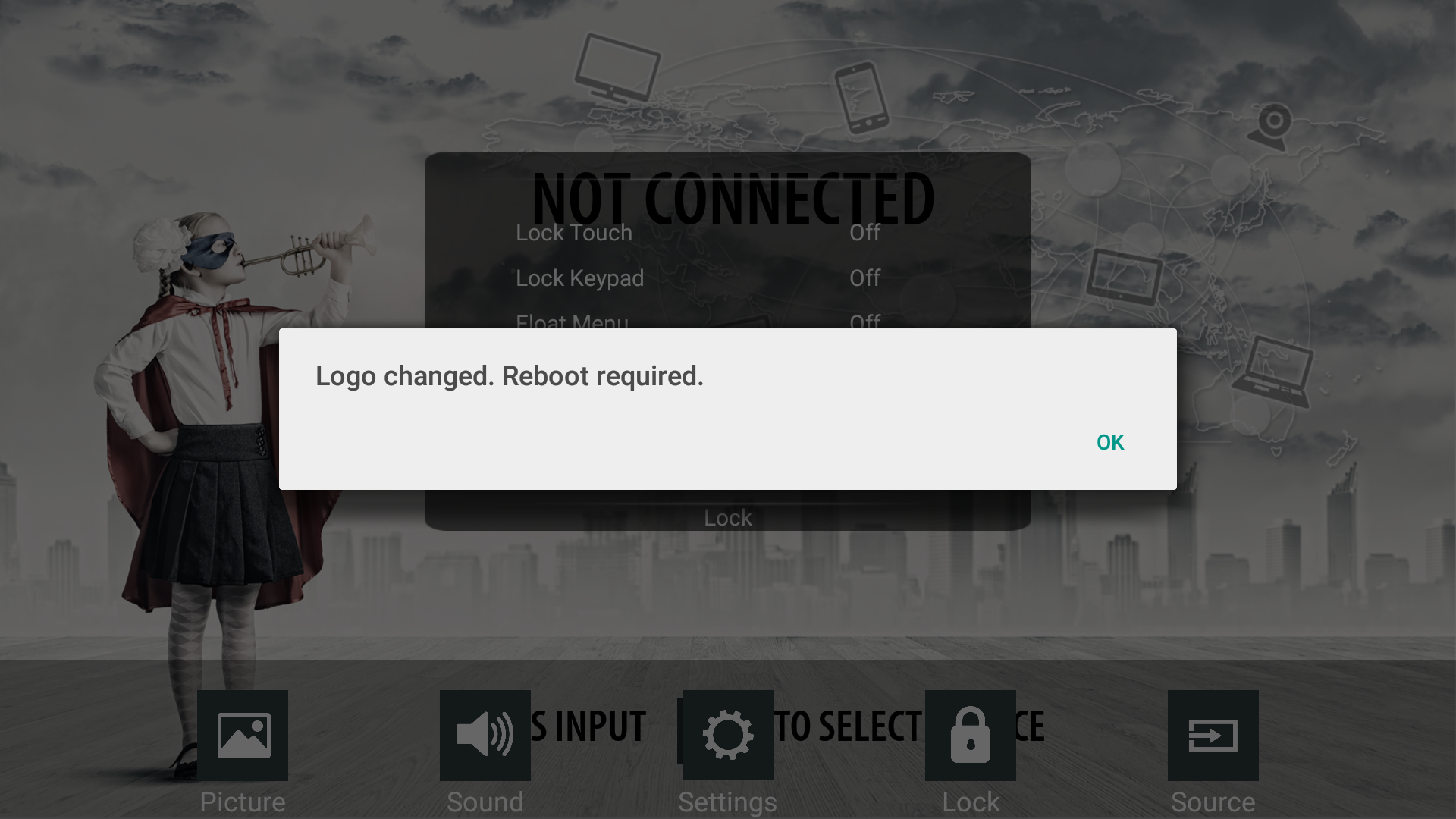 After rebooting the new logo will be displayed on startup.
You can use the following templates for creating your own logo. Please be aware that if you upgrade or reload the firmware, the startup logo will be reset to default again.